Nazarat-e-Umur-e-Ama, Sadr Anjuman Ahmadiyya, Pakistan
"Love for all, hatred for none". This is the motto that compels us to serve our beloved homeland at this critical hour. The Ahmadiyya Community in Pakistan continues to help serve the country during the difficult time and lockdown. We are always there to serve the nation and believe that compassion and love are the most important part of our approach. Since the Covid-19 pandemic broke out in Pakistan, the community has:
Distributed 72,400,000 rupees worth of ration packs to 23,767 disadvantaged homes as well as 7,500,000 rupees worth of cash to those most in need
Provided 576,110 rupees worth of medicines to 31,476 homes
Distributed over 77,000 bottles of hand sanitiser, 6,686 face masks and 8,084 bars of soap
Donated 600 PPE suits to frontline medical workers
Disseminated 71,032 coronavirus awareness leaflets
Donated 3,000,000 rupees to the Prime Minister's Coronavirus Relief Fund and have pledged to donate a further 5,000,000 rupees
Thousands of young Ahmadis have also registered for the Prime Minister's coronavirus relief force
Disinfected all of Rabwah's residential areas and roads, public offices, worship places of other sects including Christian neighbourhoods and churches with chlorinated water
As ever, the Ahmadiyya Community has always endeavoured to help and assist Pakistan in its moments of need and will always continue to do so, and no amount of hatred or hostility will ever stop us in this. Love for our country is a part of our faith and because of that, we are ever ready to sacrifice anything for Pakistan.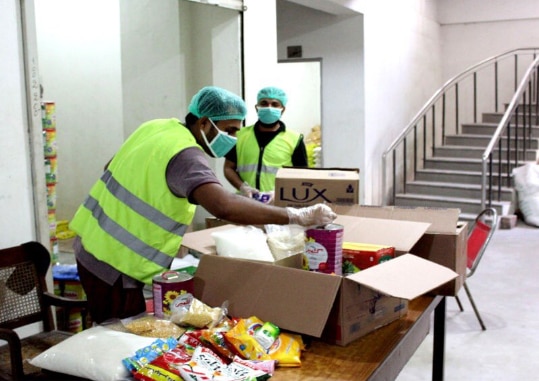 We believe that sooner or later our beloved people in Pakistan will have to decide what type of a nation we will become; one that is compassionate and believe in love or one that believe in hate and discrimination. No matter what anyone tells you, love prevails over hate, every time!