A young Muslim law student has won a prestigious scholarship to study her barrister course, allowing her to pursue her dream without worrying about education fees.
"I honestly cannot believe I won this award. You don't see people from Bradford winning scholarships like this and I'm so pleased," Rukhsar Jahangir, 21, from Bingley, said, The Telegraph & Argus reported.
"There's this stigma that barrister's courses aren't diverse or accessible but scholarships like this are helping change that.
📚 Read Also: Muslims Offer 10 Free Scholarships to Kentucky Students
"I won this award by being myself and that's what a lot of people don't do."
Rukhsar is a third-year law student at the University of Huddersfield. She has been awarded the £21,500 Rose Scholarship, Blackstone Entrance Exhibition by the Middle Temple Inn.
The huge sum of money will allow Rukhsar to dedicate her full time and potential to her course as £7,000 of the award will be used to cover personal expenses while studying.
"My parents were emotional and proud of me. They couldn't believe it. My mum got quite emotional," she said.
"They've been supportive and have pushed me to take on opportunities. My mum always tells me there's nothing I can't do."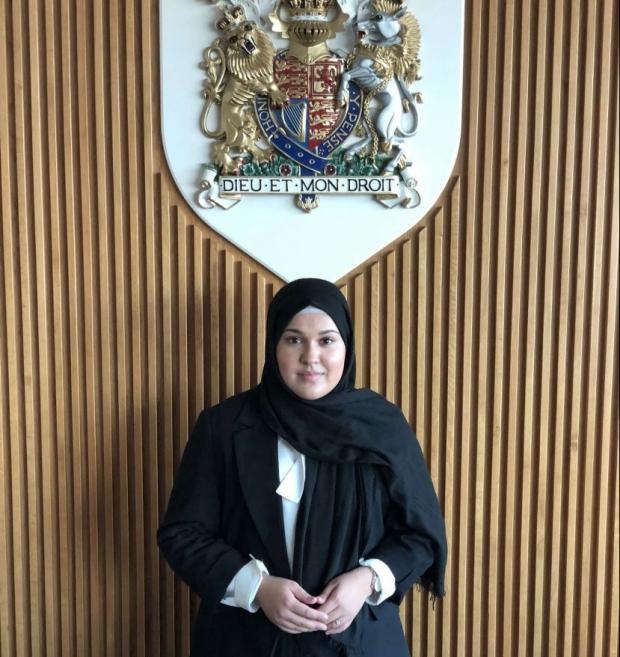 Inspiration
Rukhsar hopes she can inspire more law students from Bradford to apply for scholarships and help them progress in their careers.
"Once people see someone from Bradford has won it, I think more people will apply," she said.
"It's a huge honor and very rare, but I'm grateful and proud that I received this scholarship."
There are several other success stories of Muslim students worldwide.
Earlier in 2022, Lava Haji, a 19-year-old Syrian Muslim student, was named the 2022 student of the year in the Netherlands, in recognition of her talents in a highly competitive environment.
Fareedah Oyolola from Lagos, Nigeria, was named one of the world's brightest students by the Johns Hopkins Center for Talented Youth (CTY) in August 2021.
Read Original Report Here By About Islam