The Association of Muslim Lawyers (AML) brought four female speakers together at an International Women's Day #IWD2020 event held Tuesday at Norton Rose Fulbright in London.
This year's theme for #IWD2020 is each for equal: an equal
world is an enabled world, the symbol for which is one arm above the other arm.
A simple gesture with a powerful inspiring meaning.
AML representative Remy Mohamed introduced the guests on stage before they spoke, sharing stories and anecdotes, inspiring the audience with their lived experiences.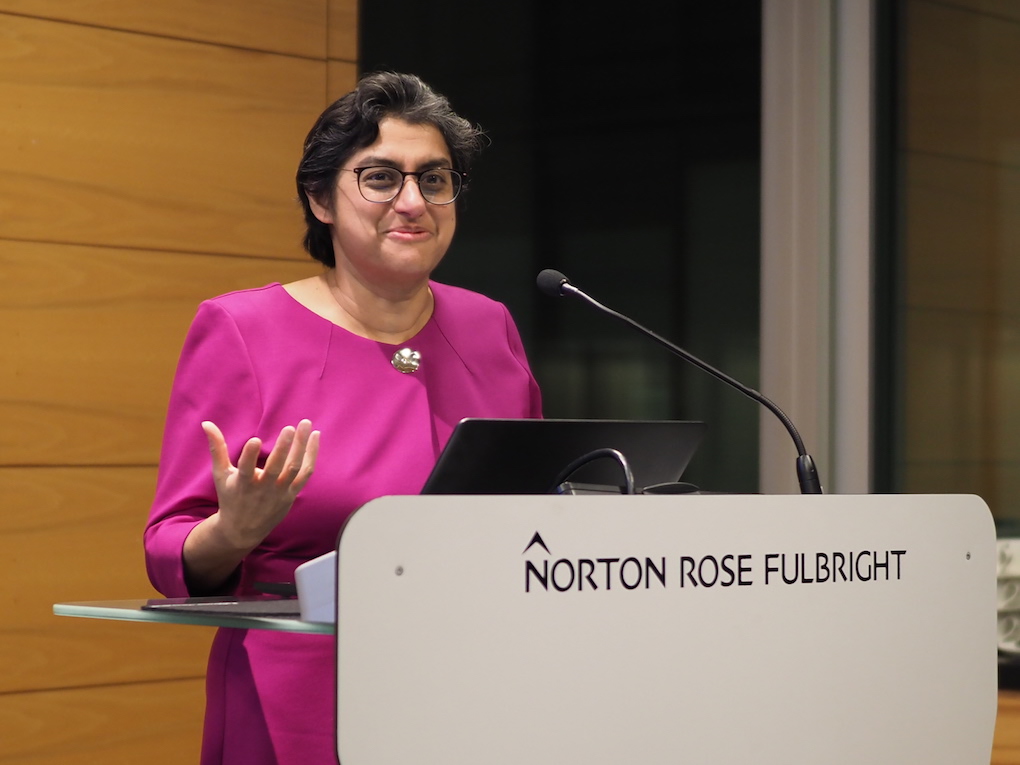 Yasmin Waljee OBE
Opening the evening, Yasmin spoke about her two motivating inspirations. First the 13th century Saint Ives, the Patron Saint of Lawyers, from whom the concept of Pro Bono – working without charge – originated. And second Rumi, sharing one of her favorite quotes, 'Live life as if everything is rigged in your favor.'
One of the projects Yasmin is working on is to support
Yazidi women. This groundbreaking work falls within Yasmin's ethos that service
(to humanity) is an Islamic tradition, and by pushing boundaries, she seeks to
lift women up.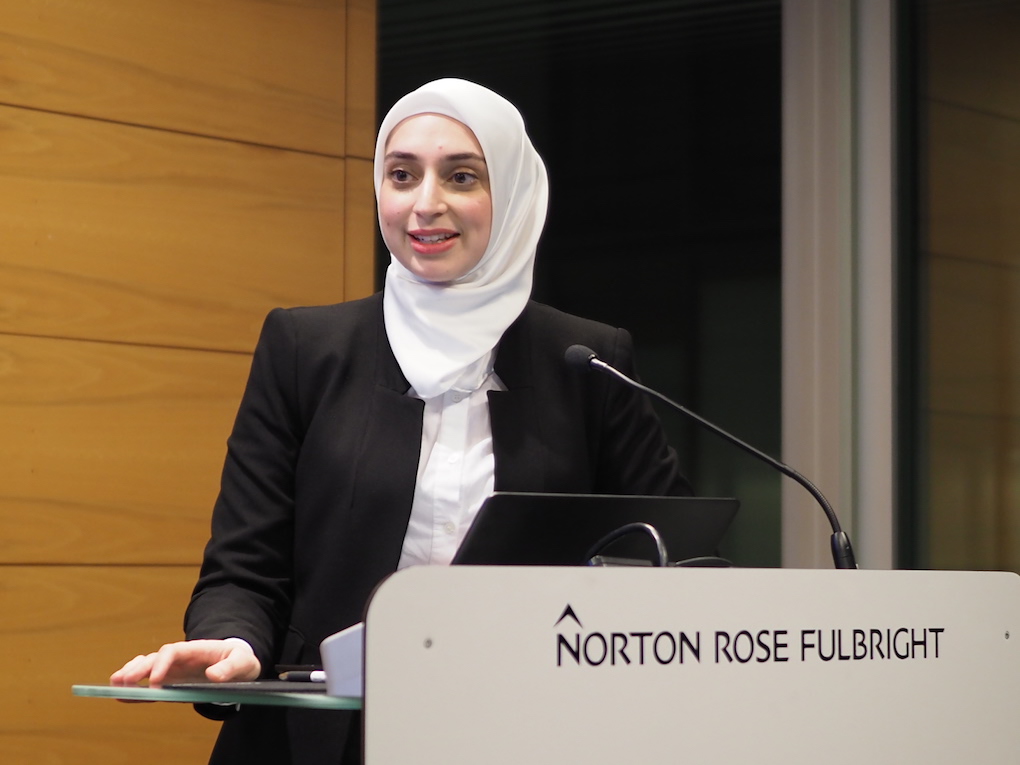 Maryam Mir
The daughter of a prison imam in Leeds, Maryam was inspired to become a barrister when at the age of 13 she helped her father type up the account of a prisoner seeking parole. Like many from a south Asian background, her father wanted her to become a doctor, but she persisted, having a passion for law.
One of Maryam's inspirations is a verse from Surah Nisa, chapter 4 verse 135 of the Qur'an, which says, 'Stand up for justice, even if it is against yourself.'
Maryam shared how she sometimes finds the narrative of empowered
women overwhelming, saying that sometimes she just wants to relax and take
it easy. For her, this is more about balance as Maryam adds: "Push back against
the naysayers."
Perhaps the most inviting reminder, Maryam adds that she
wants to be herself, work hard, do her best, reminding the audience that
success comes from Allah.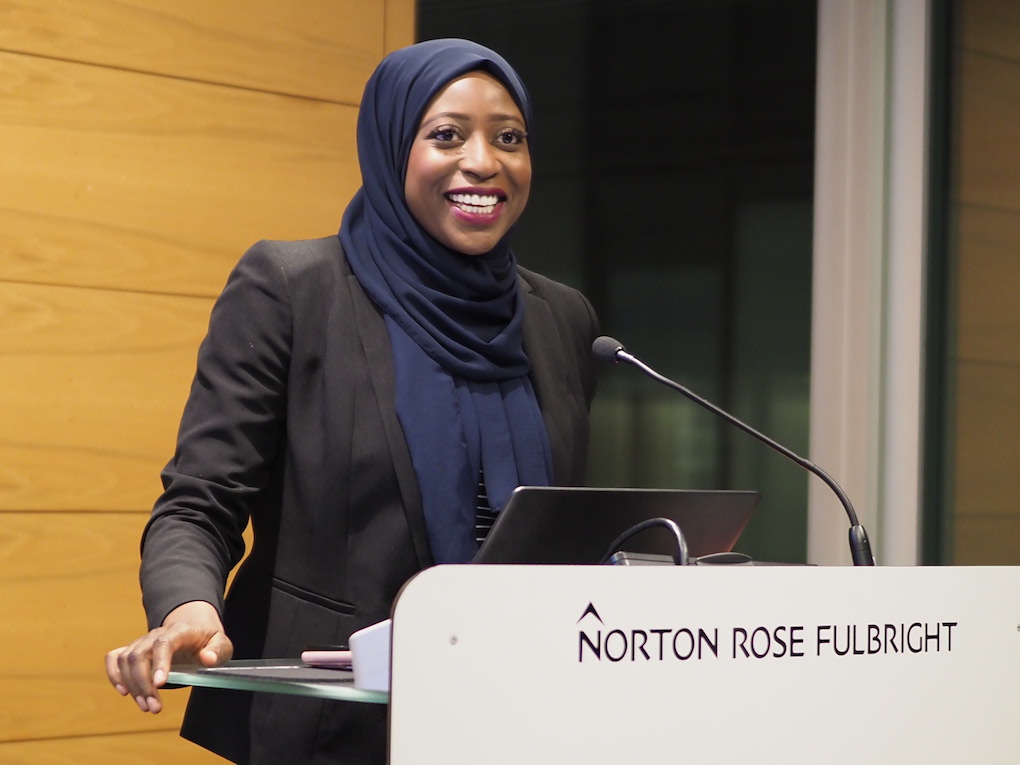 Hauawa Shehru
With her introduction Hauawa, a British Muslim lawyer of
Nigerian heritage, asked, "Why is it mostly women at a Women's day event? Where
are the men?" – While some sat in the audience, the majority in attendance were
indeed women. 
Asked as a child what she wanted to do as an adult when Hauawa told her aunt in Nigeria that she wanted to be a writer, her aunt discouraged her and encouraged her towards legal profession. She thus developed an interest to become a barrister from the age of 9. 
Hauawa made a striking observation. Often we think of America as having more people of color in prison. But if we look at it in a proportional capacity, we have just as many people of color, if not more, in jails in Britain. 
So she asks, 'Why aren't we talking about this in our
mosques? What are we doing to make our communities better?'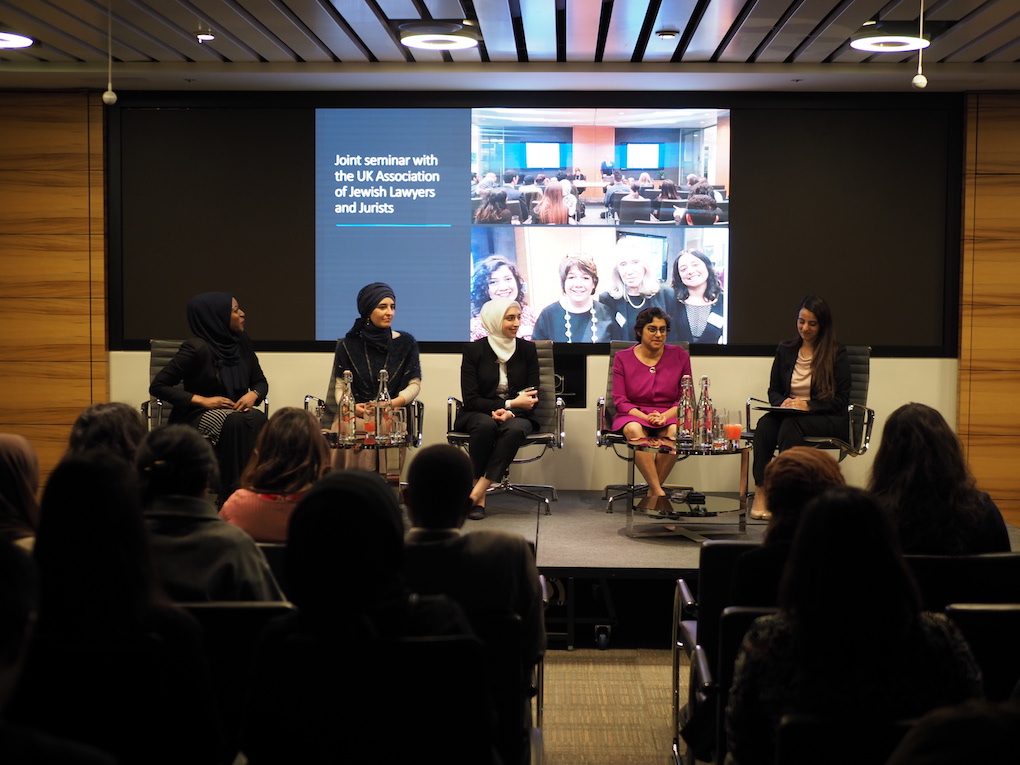 Click to read more…
Pages: 1 2
Read Original Report Here By About Islam