Muslims across Canada have been holding prayer vigils to
mourn victims who lost their lives in the Ukrainian plane that crashed above
Iran.
"Extremely sad news. Our heartfelt thoughts and sympathy go out to all those who lost their lives and their families and loved ones," Dr. Wael Shehab, Imam of Masjid Toronto, wrote on Facebook.
"We all feel the pain. Our hearts go out to the victims, their families, and loved ones," he added in another post.
176 People, including 63 Canadians, lost their lives in
the plane crash in Tehran on Wednesday, January 8.
The Canadians included talented academics, researchers,
graduate students, and professionals from the Iranian Canadian community.
Ever since the crash, vigils and memorial services have been held in Toronto, Ottawa and Halifax to mourn the loss of Iranians and Canadians killed in the crash.
One of the vigils were held in North Vancouver Wednesday with more than 100 people turning out for an impromptu vigil at a local bakery, Global News reported.
The gathering mourned Ayeshe Pourghaderi and Fatemah
Pasavand, wife and daughter to Amir Pasavand — owner of North Vancouver's Amir
Bakery, who both lost their lives in the crash.
"I can't believe it. My mind is not working," said a man
who gave his name as Amir.
"It's like a dream. I'm dreaming."
"They did a lot of good things for us," he said. "They helped my mother and I a lot."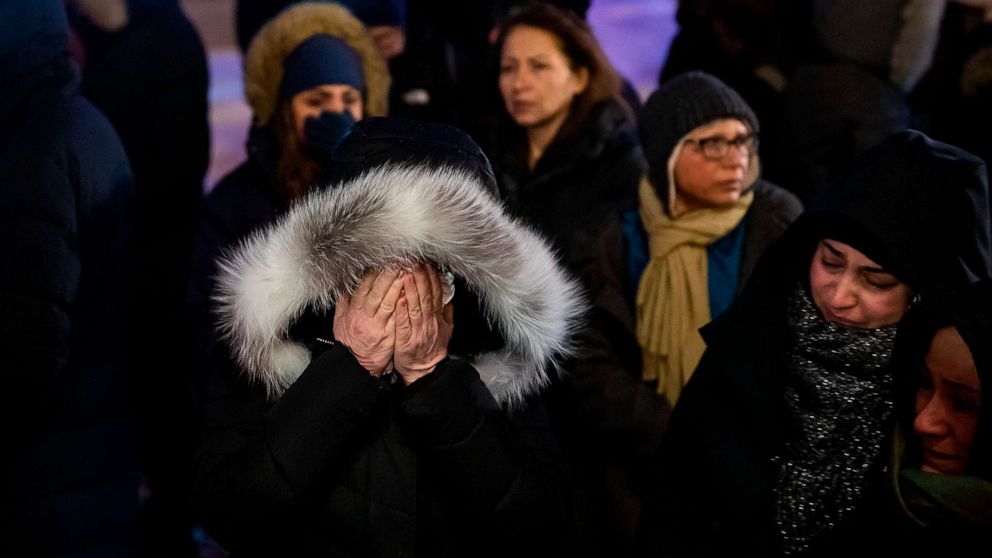 Toronto Prayers
In Greater Toronto Area (GTA), members of the Baitul
Islam Mosque, near Jane St. and Teston Rd., held a special prayer of
remembrance during their Asr prayer session on Saturday, CANOE
reported.
"It has been a gut-wrenching experience for Canadians,
especially for those amongst us who got to know some of the victims," Safwan Choudhry, spokesman for the Ahmadiyya Muslim Jama'at
Canada community, said.
Imam Basil Raza Butt led the afternoon
prayer with four rakats before asking the congregation to pray for the souls
lost.
"We are here to pray for the victims. May Allah the
almighty provide the families of those affected with strength and patience," he
said. "May Allah grant solace and fortitude to all of those affected by this
horrific tragedy."
"It is in these sad times that it is important for us to reach out within our community," Raza Butt added.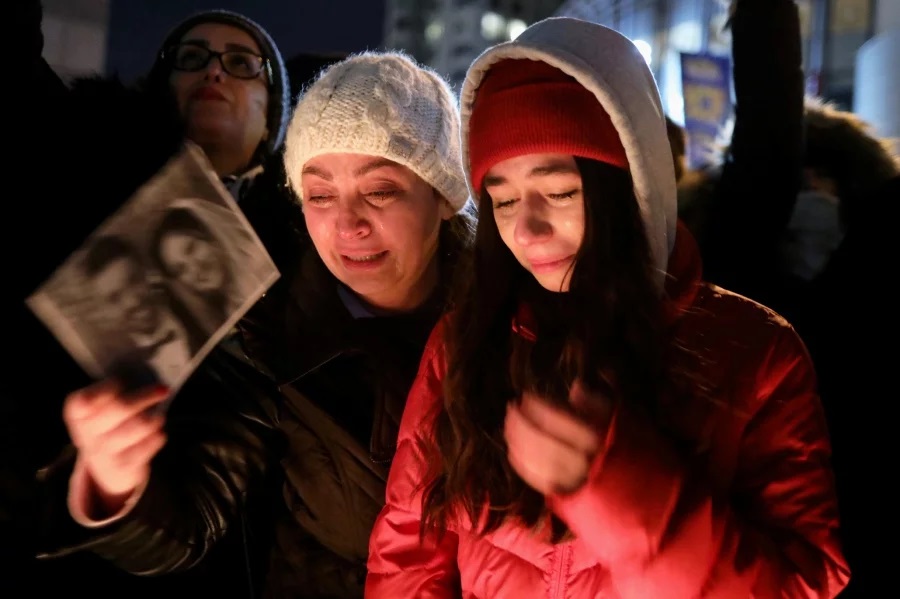 Great Loss
The impact on Canada's university community
was apparent immediately.
Many of those who died were faculty, current
students, or alumni of Canadian universities. Many universities put their flags
at half mast to mourn their losses and some, such as the University of Manitoba, held special memorial services.
The University of Alberta's president,
David Turpin, was close to tears as he grappled with the scale of the loss,
which he said would take years for the school to recover from. "Words simply
cannot express the grief we are feeling on campus."
The University of Toronto's president said
the campus is heartbroken. In Halifax, Dalhousie University's provost, Teri
Balser, said the school must come to terms with "a world that sometimes feels
capricious and unsafe."
Read Original Report Here By About Islam