Canadian Muslims offered a virtual united prayer for protection and healing during the pandemic last Friday evening, April 10th.
"In times of difficulty we are instructed in the Qur'an to
turn to Allah, to beg Allah for forgiveness, mercy and for a way forward," said
Dr. Safiyyah Ally in her opening remarks. "We know all the prophets have done
this in times past, including the Prophet Muhammad, peace be upon him." 
"That is why we are here today and I am so glad you are
joining us – it is wonderful to be together and to be united to pray for
Allah's deliverance."
???? Read Also: Mosques Go Virtual During COVID-19 Lockdown
The virtual prayer was supported by over 60 Canadian Muslim organizations and was led by Imam Refaat Mohamed, Imam Dr. Hamid Slimi, Imam Imran Ally and Dr. Munir El-Kassem.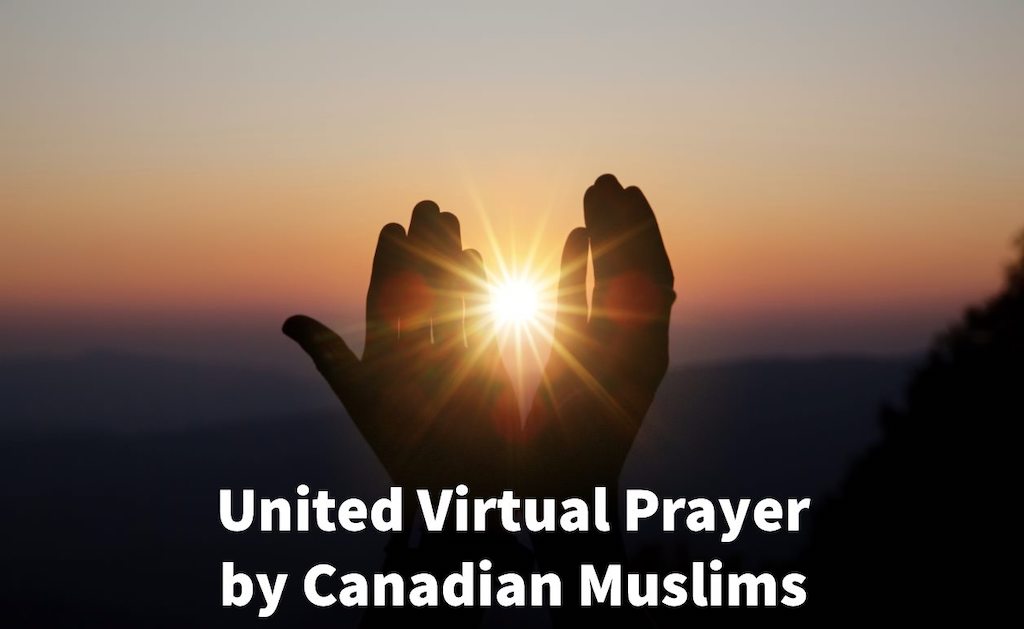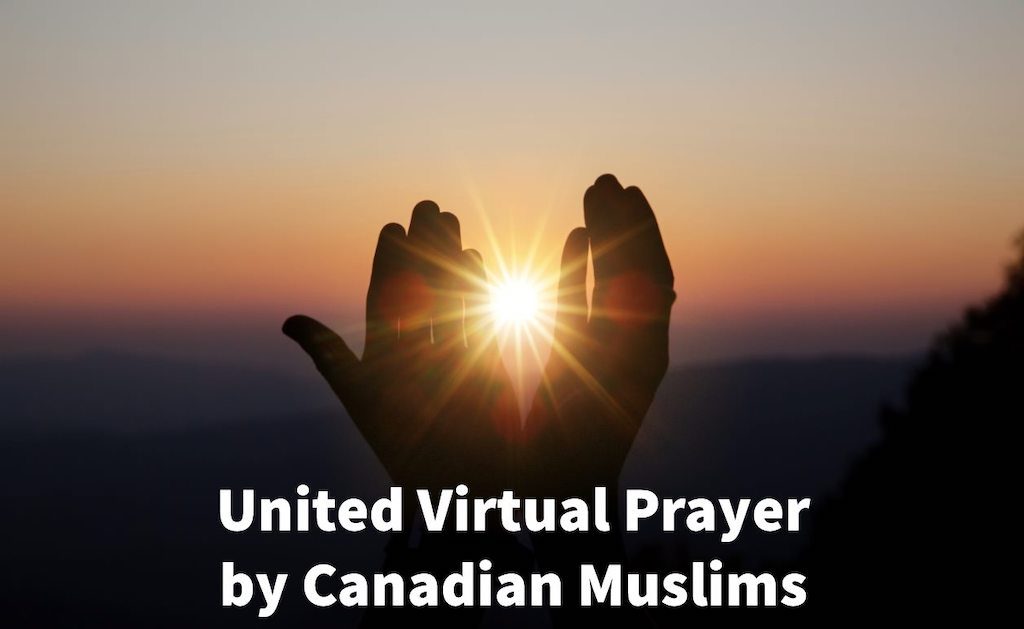 Praying for Canadians
They offered supplications in English, French, and Arabic asking for Allah's protection, peace, and prosperity for all Canadians during the COVID-19 pandemic. 
"The message of God Almighty – all that we see in nature, in the oceans, on the land, around us, in the creation of human beings, animals, and all the creation around us – are messages from God," said Dr. Hamid Slimi.
"These are parallel messages to the Word that was revealed
in many books, including the Qur'an which we believe is the last revelation of
God, and in the Gospel to Jesus, peace be upon him, and in the Torah to Moses,
peace be upon him. So there are two words – the word of the Book and the word
of what is happening around us." 
"We are in very difficult times and it is the tradition of
the Prophet Muhammad, peace be upon him, that when we see things in nature we
look into them and see if there is a message from God and take heed and turn to
Him."
"When we are in a state of fear, anxiety, and depression, we
should never lose hope as Allah says in the Qur'an, 'give the glad tidings to
my servants,'" added Dr. Slimi.
"We Muslims are proud to call ourselves servants because we are in the service of God and, by virtue of that, we are in the service of humanity. We seek Allah's help, the cure, the guidance and we seek His Mercy because He is the Most Merciful."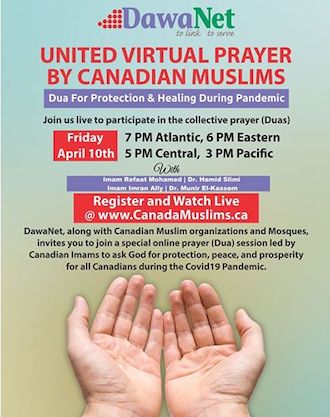 Multi-faith Message
Meanwhile, religious leaders from across Canada issued a common message to all Canadians expressing the need for hope, gratitude, and solidarity in response to the COVID-19 pandemic.
Acknowledging the significant impact of COVID-19, the
message reminds Canadians of "the hope we share, the reasons we have to give
thanks, and the ways we can act together for the good of one another."
"In spite of present sufferings, which can seem overwhelming
at times, the flames of hope cannot be extinguished," the statement reads.
"Love, which gives life its fullest meaning, continues to
seek out the common good in spite of individual difficulties."
Looking to the future, the statement reminds Canadians to "pray for healing, for the continued efforts to relieve human suffering, and for perseverance throughout these challenging times. As history records these moments for our country's future, let us pray that, in the face of COVID-19, we respond with an abundance of hope, gratitude, and solidarity, trusting in the loving and ever merciful God, the source of all hope."
Read Original Report Here By About Islam