In the three years since its inception, Embrace, a group which caters to Muslim converts under the umbrella of the Islamic Circle of North America, has served as a place for new and not-so-new Muslims alike to come together, be comfortable and share in a sense of belonging. 
From its roots in Dallas, Texas, in 2017, Embrace has spread to three other US cities and states including Houston, Connecticut, and Pennsylvania. Additionally, a Sacramento, Calif., chapter will launch in September.
Collectively, 300-350 people are active participants in Embrace's programming and events and more than 9,000 people follow the group's Facebook page.
???? Read Also: Embrace: Supporting Muslim Converts During Ramadan
Kenneth Misurella, secretary of the national Embrace chapter, said developing a space where converts can congregate, interact, and feel accepted is important not only to their Islamic development but to the faith, as well.
"One of our primary motivations is to address the high turnover of converts leaving Islam in America," he told AboutIslam. "Some studies show that seven out of 10 converts end up leaving Islam."
The reasons for this include isolation, lack of understanding and even unacceptance from the larger Muslim community, family rejection, and no room for American converts in segregated mosques.
"From my experience and what I've heard from countless others is there really is no feeling of belonging or support from the Muslim community," Misurella said.
"A lot of us who convert, we are changing our identity, our values, our way of life and sometimes we lose our friends and family, so we turn to the Muslim community, which promises brotherhood but then you find you're completely ostracized."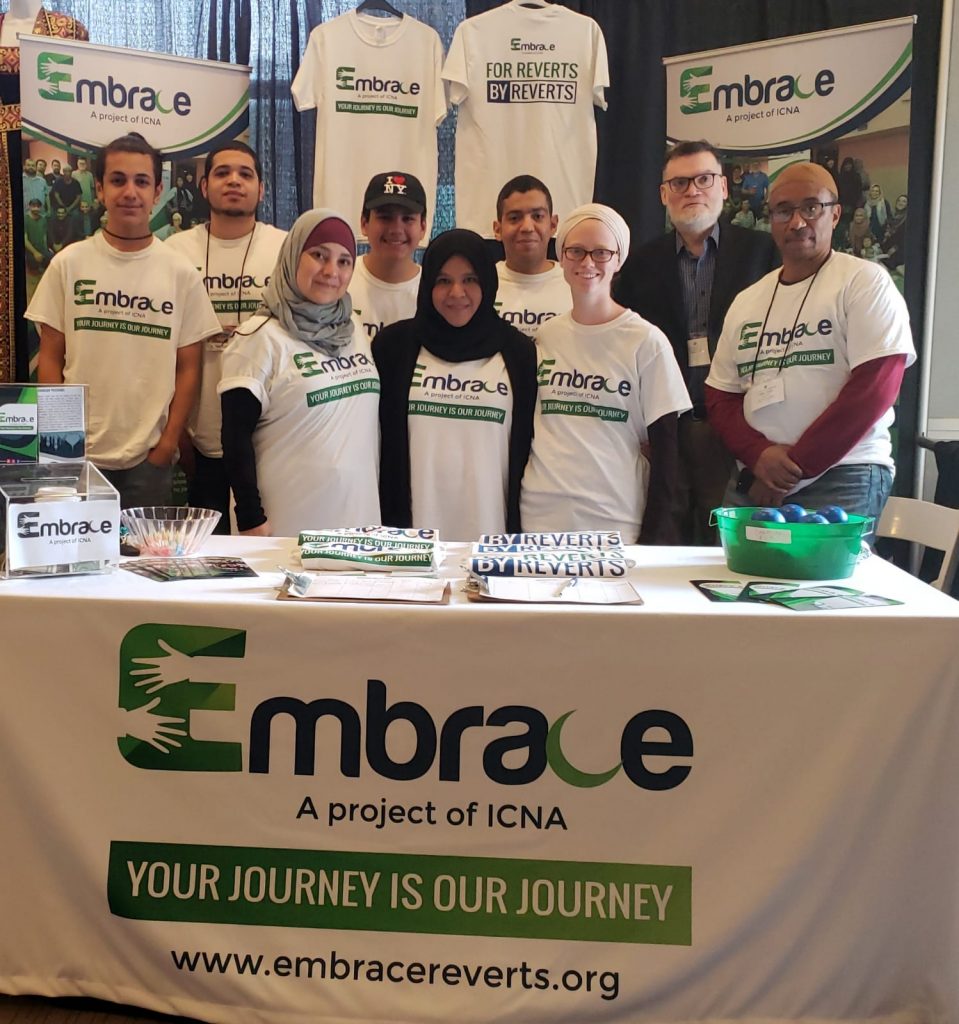 A Blessing for Muslims
Craig Robertson can relate. Originally from Canada and now living in Texas, Robertson and his wife are core members of the Dallas Embrace chapter. He said the group is an important part of his life and a link he didn't have to other Muslims.
"There's a lot of isolation for converts," he said.
"(In the mosques) in Canada everyone had their own little cliques, and there weren't a lot of cultural commonalities. Here in Texas there's not a whole lot of feeling welcomed. It's difficult."
For Robertson and his wife, discovering Embrace was a blessing. "It felt good so we started attending as much as we could. I'm an ex-Catholic and we can joke about missing Christmas, and we have a community who gets it."
Click to read more…
Pages: 1 2
Read Original Report Here By About Islam