Last Updated on 30th November 2022
Kashif Mahmood Virk, Sadr Majlis Khuddam-ul-Ahmadiyya Sweden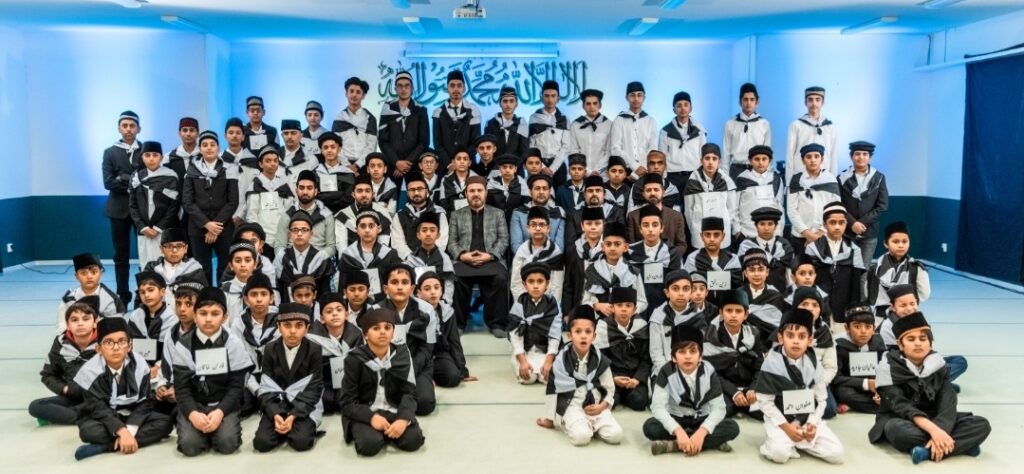 On 20 November 2022, Hazrat Khalifatul Masih Vaa graced Majlis Atfal-ul-Ahmadiyya Sweden with a virtual mulaqat, which was attended by 75 atfal from five different majalis from all over the country.  
On 19 November 2022, all the parents and atfal started arriving at the Nasir Mosque in Gothenburg. The local administration hosted the participants in a good manner and made all the arrangements for their stay at the mosque. 
During the mulaqat, atfal had the opportunity to ask Huzooraa an array of questions related to faith, religion and matters concerning day-to-day life.
The feedback from the participants is as follows:
Sharim Ahmed Afzal said:
"I enjoyed the meeting with Huzooraa. I also presented a hadith and I was very excited the night before the mulaqat. I was not even able to sleep due to the excitement."
Mirza Areez Baig said:
"I was very happy and excited before meeting Huzooraa. During the meeting, I was hoping that the mulaqat would never end and that I would remain with Huzooraa."
Noorul Haq expressed:
"When I came to know that Majlis Atfal-ul-Ahmadiyya Sweden is getting an opportunity to meet Huzooraa, I was thinking about what I should ask Huzooraa. I was not able to sleep the night before the mulaqat because I kept thinking about meeting Huzooraa. I did not even realise that it was morning now and I am still awake. During the mulaqat, time passed very quickly; an hour seemed to be passed in 10 minutes. I enjoyed it very much and I pray we meet Huzooraa again very soon."
Hamza Ahmed Khan expressed:
"The moment I saw Huzooraa, I was shocked and then I thought Allah the Almighty has blessed me with an opportunity to meet and talk to Huzooraa. I was astonished at how Sweden got an opportunity to meet as it is a small country with fewer members. The day before, I was thinking that it was a huge opportunity and that I should perfect my preparation."
Safwan Mahmood Ahmed said:
"I was feeling good that I was meeting Huzooraa after a long time. I had never asked a question to Huzooraa before, so I was very excited and nervous as well. When I was asking the question, I was a bit confused and after asking the question, I was feeling relaxed. I have learned a lot during the mulaqat."
Afaan Mahmood Ahmed said:
"I felt good meeting with Huzooraa. Before the mulaqat, I was nervous because there were many people in the hall, and I was facing Huzooraa directly. I was feeling relaxed during the mulaqat. I met Huzooraa after six years. After watching Huzooraa closely for a long time, I felt amazing."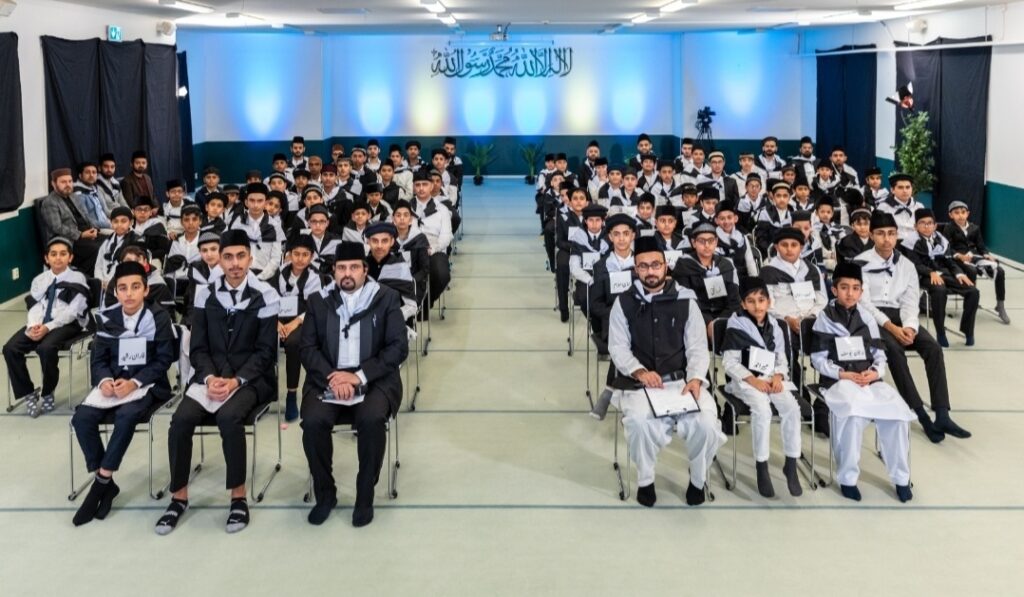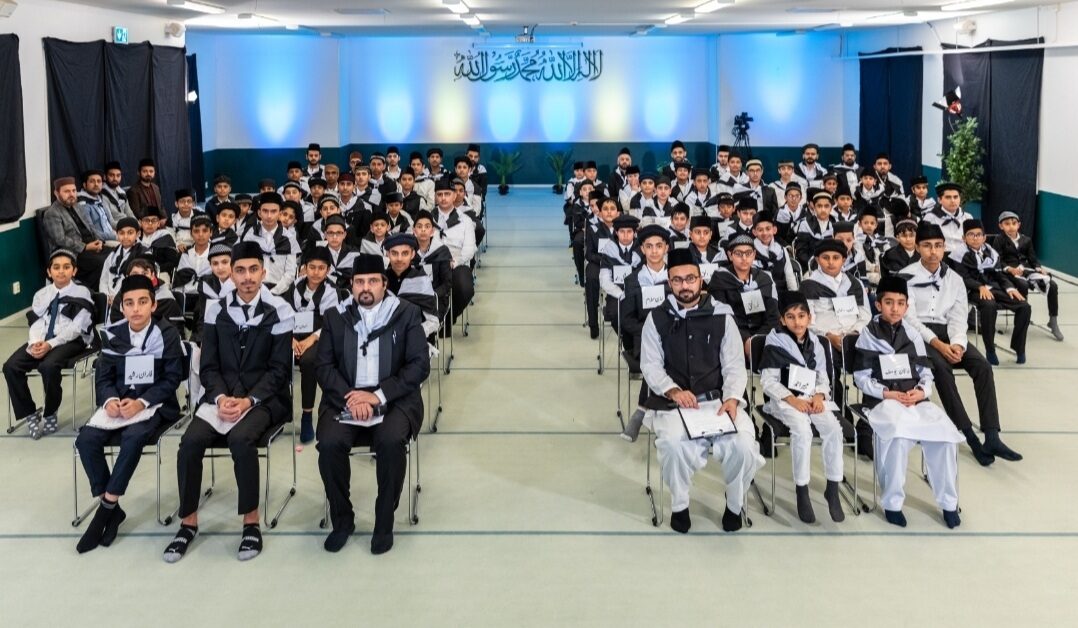 Nauman Zafar said:
"Before the mulaqat with Huzooraa, I was nervous. I met Huzooraa about 3-4 years ago. When I saw Huzoor's blessed face, I got amazing feelings. When Huzooraa was asking questions, I enjoyed listening to him and even more when I asked him a question directly."
Safwan Ahmed expressed:
"I was feeling a bit nervous before the meeting, but during the mulaqat, I felt good."
Noorud Din Ahmed said:
"Before meeting Huzooraa, I was feeling nervous because I did not know what was going to happen during the meeting. During the meeting, I felt amazing because I was able to watch Huzooraa very closely and listening to his answers to atfal's questions was truly inspiring."
Taha Ahmed Tahir said:
"Before meeting Huzooraa, I was nervous, but I felt confident during the mulaqat. I felt amazing when I saw Huzoor's blessed face, and I met Huzooraa last time when I was very young."
Amaan Salaam said: 
"I felt good meeting Huzooraa, but I was nervous before the mulaqat."