Muslims across the world are preparing for a very different Ramadan this year as the whole world struggles against the coronavirus pandemic.
Ramadan takes place from 23 April to 23 May, and usually involves daytime fasting, visiting the mosque and socializing.
But for Dr Faraz Ali, who works at Cardiff's University Hospital of Wales, he will be fasting while saving lives.
???? Read Also: The Secret to an Easier Fast!
"Ramadan as a doctor can be quite challenging, particularly if you are doing 12 or 13-hour shifts at a time, several days in a row. But in the same time one of the differences this year for me will be the fact that I have to wear PPE (personal protective equipment) for several hours at a time," Dr. Ali told BBC.
Even before the COVID-19 pandemic, the holy month was a challenge to those working in the healthcare field, according to Dr. Ali.
"Ordinarily, this is quite a challenging month where we don't eat or drink for at least 12 hours during the summer months. And in this pandemic, this is going to prove even to be more challenging." he said.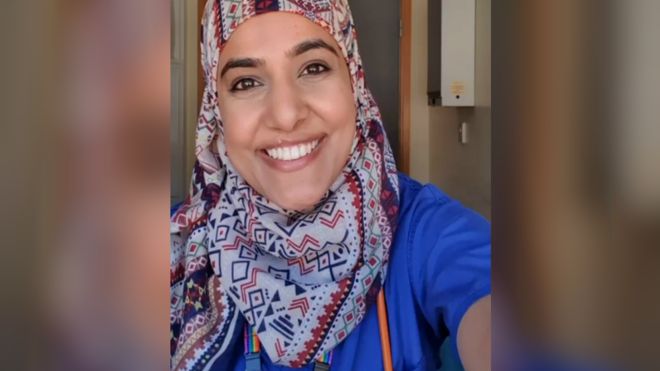 Not this Time
While Dr. Ali chose to fast Ramadan, Dr. Kiran Rahim decided to follow the opinion allowing medics to postpone their fast this year.
"Many like me are choosing not to fast when we are working in the ITU (Intensive Therapy Unit)," Dr. Rahim told BBC.
"It is tough in that PPE (personal protective equipment), you can only go one or two hours at a time before you have to take it off and take a drink."
Earlier this month, a fatwa issued by some prominent Muslim scholars maintain that doctors and those working in the healthcare field could be exempted from fasting if fasting could potentially endanger treatment of coronavirus patients.
The fatwa was signed by Deobandi scholars in Blackburn, Batley, Bury, Bradford, Leeds, London, Birmingham, Sheffield, and Leicester.
Dr. Jasser Auda, a professor and Al-Shatibi Chair of Maqasid Studies at the International Peace College South Africa, the Executive Director of the Maqasid Institute, and a Visiting Professor of Islamic Law at Carleton University in Canada, has a similar opinion.
In a fatwa sent to AboutIslam, he wrote, "if the Muslim medical personnel can function without harming him/herself or falling short in their duty to save lives, then they should indeed fast."
"Otherwise, that is if he/she assessed that there will be harm to him/her or their patients in any way, then they could break their fasting and make up for the days later during the year. Allah does not ask of a believer what puts them in hardship."
The Muslim Council of Britain has warned people that it will be "a very different experience" and advised worshippers to stay at home.
Read Original Report Here By About Islam