Greek riot police are seen through smoke during clashes at the Greek-Turkish border in Kastanies, Evros region, Friday, March 6, 2020. (Reuters Photo)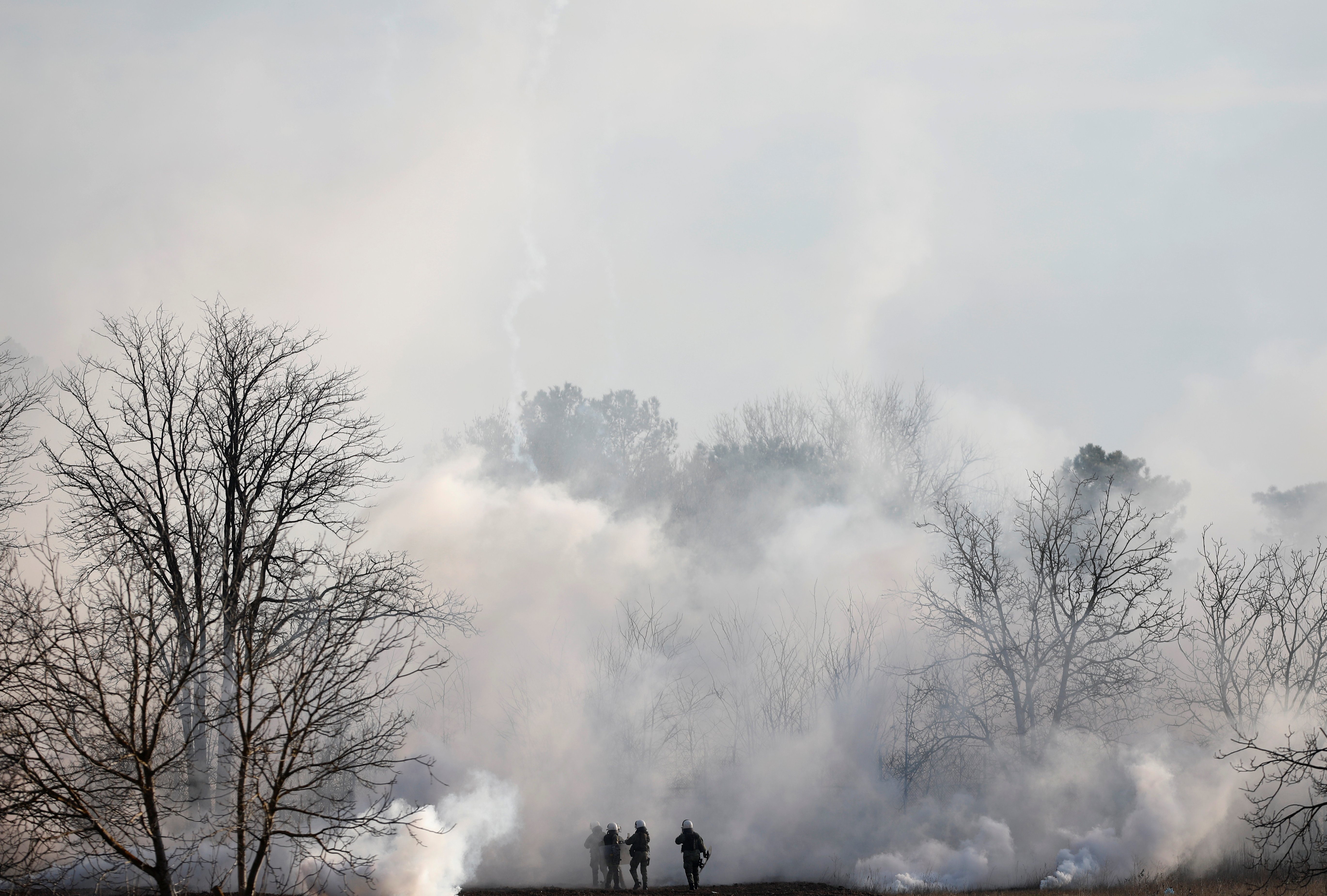 Clashes erupted on the Greek-Turkish border on Friday morning when Greek authorities used tear gas and a water cannon to repel an attempt by migrants to push through the frontier into Greece.
Thousands of migrants and refugees have been trying to get into Greece through the country's eastern land and sea borders over the past week after Turkey opened its previously guarded borders with Europe.
Thousands of asylum seekers have since flocked to Edirne, along the borders with Greece and Bulgaria, to make their way to Europe.
The Greek reaction to refugees has been harsh, with several killed and many battered, attacked and teargassed by security forces.
Thousands of protesters gathered late Thursday in front of the University of Athens in the city center and shouted slogans criticizing the European Union's refugee policy.