Home of the FA's Cup Final, Wembley Stadium opened its gates to host hundreds in its #OpenIftar beautiful gathering.
The usual roar of football fans supporting their favorite team was replaced with the calm voice of Ismail Asif, a reciter of the Quran, as he eloquently sang the call to prayer.
With long queues outside on account of security checks, guests filed their way indoors to a seating area where guest speakers and a panel spoke about football, Islam, and Ramadan.
📚 Read Also: London's Victoria & Albert Museum Hosts Open Iftar
The Head of Diversity and Inclusion at the FA, Dal Singh Darroch, opened with an invitation to all. The Turkish Ambassador Koray Ertas observed that these inclusive, open Iftars were akin to sending a message of peace around the world.
With this in mind, youngster Harry Acheampong, the Children's Parliament Prime Minister, said that he loved football and firmly believes that it has the potential to change the world for the better.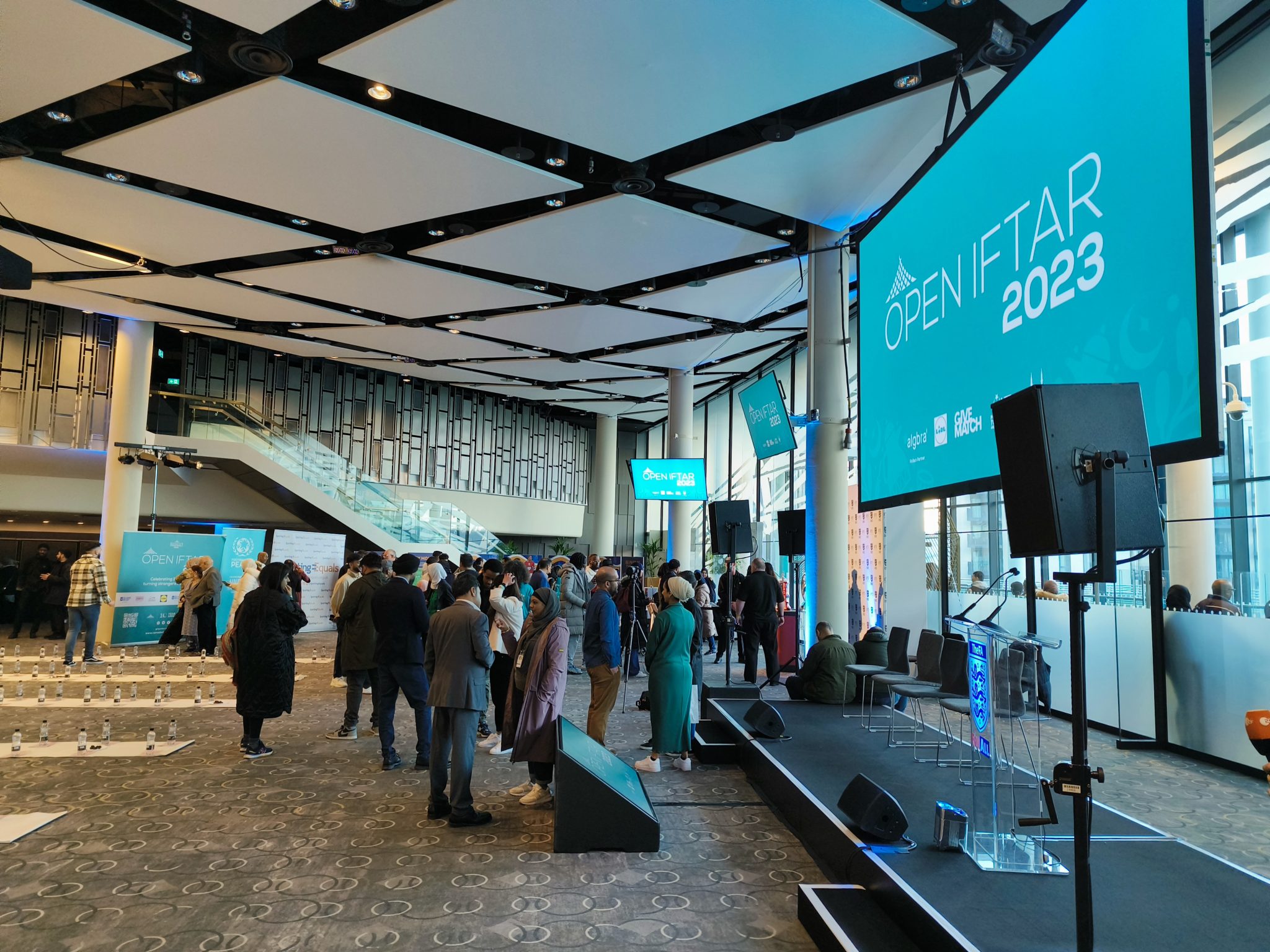 Special Guests
Former football player Rachel Yankey shared that when she was younger, she would sometimes disguise herself as a boy so that she could play. Her point is that more girls should be encouraged to play the sport, and while opportunities now exist for girls and women to do so, even more, must be done to make the sport accessible.
Councillor Muhammad Butt said that it was a privilege to be at Wembley and that regardless of where we come from and what we achieve, it is important to recognize people's efforts and contributions.
Also in attendance on the night was a group of children who came down from Bradford with the charity Football for Peace. Sara Vice, a Special Envoy for the charity, shared how youngsters from different communities can discover and participate in football.
On display, capturing everyone's excitement, were both the FA Cup Trophy and the UEFA Women's Euro Trophy. The queues to take photos with them were almost as long as those to get inside!
In all, a fabulous evening was held in a wonderful venue, creating memories for all in attendance.
Read Original Report Here By About Islam