Though the owner of a Manitoba waterpark has apologized to a Muslim family who were barred from entering the pool because of wearing burkini, the issue still raises a lot of concerns.
Halima Jelloul, her husband and two daughters took a trip to Lilac Resort on Friday. After arriving, the owner approached them and said she and her daughter weren't allowed to swim because of what they were wearing, CTV News reported.
"I was very uncomfortable, obviously. I wasn't shocked it happened," said Jelloul's 14-year-old daughter Salma Douida.
📚 Read Also: My Burkini Story – From Freedom to Anxiety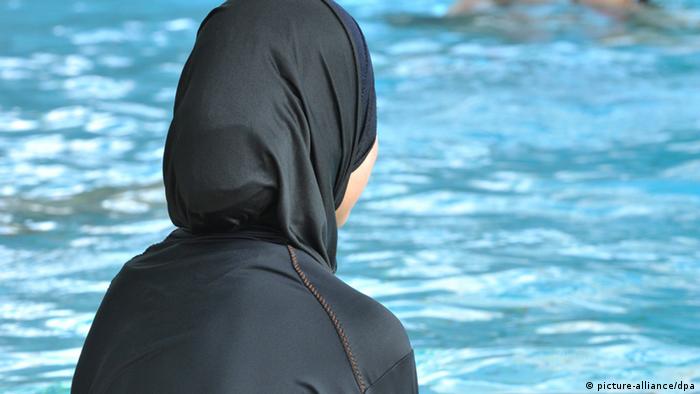 The burkini is a swimming costume that covers the entire body, including the head, leaving only the face, hands and feet visible.
Though burkini-clad Muslim women in some countries have faced difficulty accessing public service pools, they have never faced similar incidents such as this one.
"As long as the burkini in question is properly constructed, there are no safety concerns," said Christopher Love, safety management coordinator of Lifesaving Society Manitoba, in an email.
"I have seen some in use, and they really do function like wet suits and provide for modesty while also allowing a full range of motion in the water."
Apology
Apologizing to the Muslim family, Lilac Resort's owner, Dan Manaigre, said he didn't know what a burkini was and thought it was streetwear.
"I want to apologize to the family because I just didn't know," said Manaigre, who sent a note to all of his staff explaining what a burkini is and that they are allowed.
Though he offered the family to stay, they chose to leave. Now, the family hopes to spread awareness about bukinis to avoid facing similar situations in the future.
"On a daily basis we experience that at the beach. People looking at you not knowing what it is, which is okay, and some education needs to happen," Jelloul said.
"And I think that Muslim women or anyone who dresses modestly should have the right to and that if this happens to them, they should speak up," added Douida.
A burkini is a type of modesty swimsuit for Muslim women that was originally designed in Australia by Aheda Zanetti. The suit follows the modesty regulations for women in Islamic Shari'ah, as it covers the whole body except the face, the hands, and the feet while being light enough for swimming.
Some Muslims scholars accept the burkini as meeting a commonly applied standard that requires a woman to cover all parts of her body except her hands and face (including covering her hair) when in mixed company.
Others are concerned that stretchy or clinging fabric reveals the outline of the body. Thus, they may also advocate that the head covering be long enough to cover the breasts, or that a skirt covers the hips.
Read Original Report Here By About Islam