Living in an area infamous for drug dealing, a Muslim boxing coach is changing teenager's lives at his Bolton gym, getting them off the street and educating them about drug abuse.
Rasib Muhammad, 44, joined the Premier Boxing Club 11 years ago as a trainer. Now, the club has 60 members, Asian Image reported.
"I teach boxing to children between the ages of six to the age of 12. I also teach teenagers and adults. The boxing club is a platform where we promote education to our members young and old," Rasib said. 
📚 Read Also: Mosque Members Turn Fly-Dumping Area into Football Pitch
"We also teach them discipline and offer advice on life and encourage them to stay away from drugs and alcohol and everything that isn't good for physical and mental health. 
"The gym is open to everyone not just the Asian or Muslim community. It is open to every person from every walk of life.
"I am not just a coach but a father-figure and friend to my students."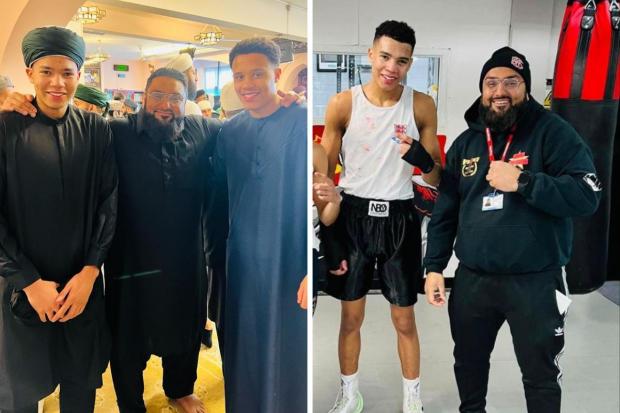 Changing Lives
Haugh was an infamous area of Bolton until recently due to work carried out by Rasib and others who campaign in the community voluntarily.
"Due to our work, violence and drug abuse has decreased. It's calmed down quite a bit over the past few years," Rasib said.
"A lot of the youth in the area are now more interested in education and starting businesses. Change hasn't taken just in the area of Haugh but actually in all areas of Bolton.
Due to Rasib's passion and dedication three club members embraced Islam over the past few months. 
Fabio Walsh or Muhammad, as he is now known, embraced Islam six months ago, and he has been boxing for the past two years.
"Before boxing I was going off onto the wrong path with people who wasted their time daily by smoking, drinking and partying. I was focused on girls and things like that," Fabio said.
"I always had my older brother who kept me in check when he could, but he couldn't watch over me day and night so I would still be going out doing things I shouldn't. 
"My mum saw my behavior going bad in school so she would make me go to boxing with my brother, but I hated training.
"I didn't have any goals in my life and began to go through stages of sadness."
Muslims' approach to sport is often determined by religious, cultural, and ethnic factors.
In general, Islam promotes good health and fitness and encourages both men and women to engage in physical activity to maintain healthy lifestyles.
Read Original Report Here By About Islam