IRWIN COTLER, AHMED SHAHEED AND BRANDON SILVER , FORMER MINISTER OF JUSTICE AND ATTORNEY GENERAL OF CANADA; UNITED NATIONS SPECIAL RAPPORTEUR ON FREEDOM OF RELIGION AND BELIEF; DIRECTOR OF POLICY AND PROJECTS AT THE RAOUL WALLENBERG CENTRE FOR HUMAN
ON 7/20/21 AT 8:00 AM EDT
The Covid19 Pandemic has intensified the spread of an equally virulent virus: hate. We are witnessing a rapid worldwide resurgence of racism and xenophobia. Minorities across the world—Jews, East Asians, LGBT persons—are being maligned as the source of the virus, accusations which are breaking out into harassment and physical harm.
Of course, this pandemic of hate long preceded the public health pandemic; COVID-19 didn't invent it, but exposed and expanded it. Moreover, in some countries, it is coming from the government itself. A global phenomenon of state-sanctioned antisemitism, anti-Muslim hatred, and bigotry against Black, Indigenous, and other ethnic and religious minorities is upon us, for example, the constitutionally-enshrined discrimination and government incitement against the ahmadiyya in Pakistan and the apartheid-like system of unjust imprisonments and dispossession of Bahai in Iran.
Maintaining the status quo of decades of brutal persecution is best described as complicity. And the truth is, combatting such hate is not only a matter of moral ethics but a public policy imperative. Hate tears at the seams of society, and is a catalyst for crisis and conflict, a natural progression toward mass atrocity. The Holocaust and the genocides that followed occurred not simply because of a machinery of death but because of an ideology of hate. The dehumanization of Tutsis as cockroaches by Radio Milles-collines planted the seeds of the killing fields of Rwanda, in the same manner that the antisemitic propaganda of Goebbels paved the path to the gas chambers of Auschwitz.
But there is a solution in the corpus of international laws meant to combat such hate. Recoiling at the horrors of the Holocaust, the international community crystallized a commitment to our common humanity in documents like the Universal Declaration of Human Rights, and treaties such as the Genocide Convention, or the many conventions on the elimination of racial discrimination and discrimination against women, as well as the International Covenant on Civil and political Rights.NEWSWEEK NEWSLETTER SIGN-UP >
Then there are targeted sanctions frameworks like Magnitsky Laws, which have emerged as the paradigmatic program of human rights discourse and developments. These laws recognize and enshrine the imperative of the struggle against hate and incitement, and the need to prevent and punish its manifestations, lest it metastasize.
And yet, they have never been used to expressly combat incitement to violence and discrimination. It's a missed opportunity. Such sanctions have been a powerful post-facto tool, adding substance to statements condemning discriminatory violence against the vulnerable and targeting the individuals most responsible for these crimes, all with applicable due process safeguards. The Magnitsky Act has been used to condemn the Houthi's unjust detention and rape of politically involved women, as well as Chechen leaders' torture and murder of LGBT persons and the Tatmadaw's atrocities against Myanmar's Rohingya Muslim minority.
But while commendable, these sanctions deal with the criminal consequences of hate, not their cause.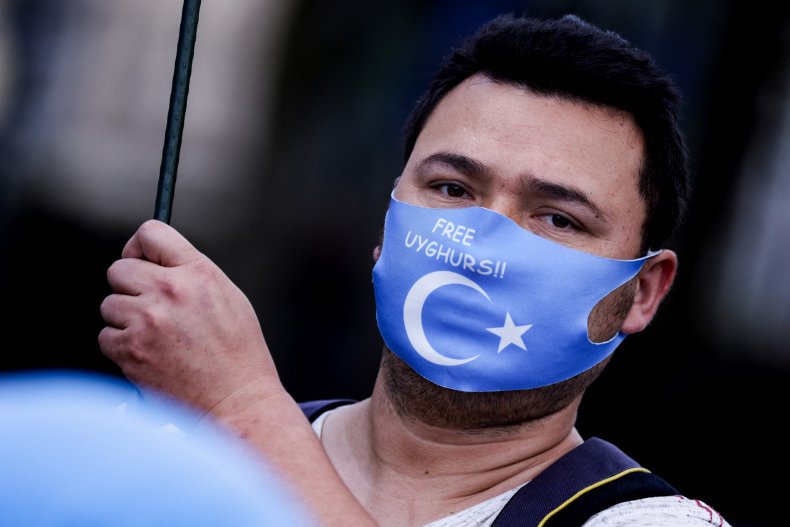 Rather than providing posthumous redress, targeted sanctions could possibly have prevented such crimes being perpetrated in the first place. If rapidly implemented in response to incitement to hatred and discrimination—an initial early warning sign often serving as prelude and prologue to major crimes—such sanctions would sound the alarm and shine an international spotlight on the situation, naming and shaming individual perpetrators while providing protective cover to victims.
Moreover, sanctioning such individuals for incitement, with targeted measures typically consisting of visa bans and asset seizures, could potentially serve as a deterrent, as these individuals may modify their behavior in seeking to be delisted and recover their assets and mobility. Even where listed individuals do not reform and remediate their behavior, targeted sanctions would concretely minimize their resources and thereby mitigate their resonance.
And restricting the global mobility of these purveyors of prejudice would reduce the virality of their hate; in our globalized world, where both financial markets and the marketplace of ideas are so deeply intertwined beyond borders, targeted sanctions can limit the flow of funds and of people that underpin ecosystems of hate.
Beyond being an important expression of solidarity and support for those suffering abroad, sanctions would also safeguard the sovereignty of the implementing country, protecting against the corrosive effects of an influx of foreign assets and individuals linked to the promotion of divisive and often deadly discrimination.
In short, government leaders violating internationally recognized obligations through their promotion of hate should not enjoy the freedoms abroad that they deny minorities at home. Protecting freedom of speech is not inconsistent with holding to account those who incite violence and discrimination; in fact, ending impunity for inciting hatred would widen the scope for freedom of expression for all, especially for minorities whose voices are suppressed by rampant hate speech.
In these difficult and dangerous times, the shared desire for a peaceful and harmonious future, celebrating the dignity of our differences and the solidarity of humanity, can be a source of inspiration, and catalyst for global cooperation. To achieve it, we must stand up and strike out against the harms of hate, which ultimately hurt us all.
Honourable Professor Irwin Cotler is the former Minister of Justice and Attorney General of Canada, longtime Parliamenrarian, and Canada's Special Envoy on Preserving Holocaust Remembrance and Combatting Antisemitism.
Dr. Ahmed Shaheed is the United Nations Special Rapporteur on Freedom of Religion and Belief, Deputy Director of the University of Essex Human Rights Centre, and former Foreign Minister of the Maldives.
Brandon Silver is an international human rights lawyer, Director of Policy and Projects at the Raoul Wallenberg Centre for Human Rights, and head of its Global Magnitsky Sanctions Program.
The views in this article are the writers' own.
source It's Time to Use the Magnitsky Act to Combat Hate | Opinion (newsweek.com)