Three decades ago, a group of British Muslim students founded Manchester-based Human Appeal charity, united towards a common goal of a kinder, fairer world.
This year, the charity turns 30 and calls on both Islamic and humanitarian values to help as many people as they can lead empowered and dignified lives across the world.
"Our vision is to create a just and peaceful world free from poverty and suffering," Human Appeal told Mancunian Matters.
"That aim is drawn from our values and is at the forefront of everything we do. We want to carry on growing and help as many people as we can, to the point where we are obsolete."
???? Read Also: Islamic Charities Launch Appeals to Help Vulnerable This Winter
Over 30 years, the faith-based charity has carried out emergency responses and sustainable development projects in countries such as Pakistan, Bangladesh, Syria and Yemen.
"Since 1991, our staff have been dedicated to professional and exceptional humanitarianism. We aim to excel in all that we do in order to provide effective and efficient support to the most vulnerable, and to fulfil our duty to Allah," the charity's website read.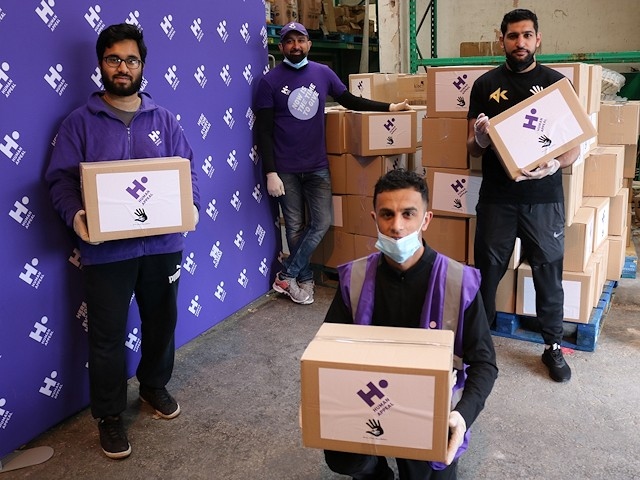 COVID-19 Challenge
The COVID-19 pandemic is also a challenge for the charity forcing it to create more projects than ever in the UK and abroad.
"The pandemic has undoubtedly highlighted some of the inequalities and vulnerabilities in society that people may not have been aware of beforehand," Human Appeal said.
"Whether it gets better or worse after the pandemic there will still be people who need our help.
"As a politically neutral organization we stand ready to work with anyone and everyone to tackle the issues we see every day in our work."
???? Read Also: Islamic Relief: Ambassadors of Islam in America
During the first UK lockdown, Human Appeal teamed up with boxer Amir Khan and takeaway Big John's to distribute thousands of substantial and nutritious food parcels to vulnerable families in Greater Manchester and Birmingham.
"What we've found is that there are many people who would not have received any help at all if we didn't know about them," the charity said.
"Sometimes people don't know who or where to reach to."
Read Original Report Here By About Islam