A new fashion exhibit opened its doors this week in Manhattan, New York, in the first major museum exhibition to explore the rise of the modest fashion industry.
"Contemporary
Muslim Fashions" portrays how Muslim women have influenced style both within
and beyond their communities.
Featuring clothes
from more than 16 countries, the fashion exhibition opened its doors on February
28 and runs through August 23.
It features at least 80 outfits that are compiled from established and emerging designers with looks ranging from streetwear to couture.
"In the last five years there's been an uptick of Muslim modest fashion weeks happening all over the world," Jill d'Alessandro, a co-curator from San Francisco, said, NBC New York reported.
"So, we
started to review these fashion weeks and just tried to find great design
coming out of these fashion weeks."
The Manhattan exhibit also portrays how modest
fashion can be vibrant and fashionable.
"It was really important for people to understand that there's a great design and that a big sector of the population wants to be highly fashionable while adhering to their modest dress code," D'Alessandro said.   
Modest Fashion
According to Islamic Fashion Design Council (IFDC), Muslims spent
about $322 billion on fashion in 2018. The hijab fashion industry is set to
reach $488 billion this year, WHYY reported.
Non-Muslim international fashion lines and retailers have been trying to tap into
the niche market for modest clothing.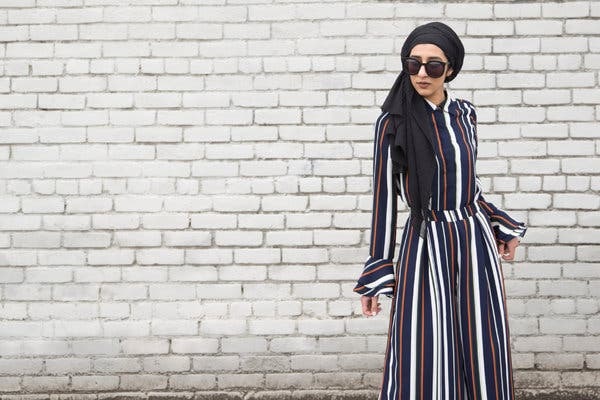 For example, high-end label Dolce & Gabbana has lately
released a collection of headscarves and coordinated abayas, the loose robes
worn by some Muslim women.
Islam emphasizes the concept of decency and modesty. Many authentic Prophetic hadiths quote that
"modesty is part of faith".
And the Islamic dress code is part of that overall teaching.
The majority of Islamic scholars agree that modesty is mandatory for both
Muslim men and women.
Read Original Report Here By About Islam