In the 40s of the last century, inspiring Muslim superheroes appeared for the first time in comic books.
A few years ago, the Muslim community got its very own Marvel superhero with the addition of Ms. Marvel, also known as Kamala Khan, to the roster.
And thanks to Marvel, Muslim superheroes fighting against injustices are coming closer to reality than ever, and it seems to be getting a super-sized assist in 2020. 
A new Muslim character, Amulet, is slated to join Marvel's
universe of comic books, adding yet another diverse personality to its long
list of superheroes.
Amulet will get a formal introduction in the latest edition of "Magnificent Ms. Marvel #13" comic, Yeni Safak reported Tuesday.
Created by Detroit-born Saladin Ahmed, Amulet is an Arab-American superhero who gets his powers from a "bazar" amulet, a Middle Eastern symbol thought to protect wearers from the evil eye.
"We tend to associate sharp corners and edges with
evil, and rounded designs and circles with good," Jordanian-American
illustrator Sara Alfageeh said.
"The blue and white color palette and the circular design were pulled from the Nazar, a symbol that pops up all over the Middle East that protects the wearer from the evil eye — the harmful intentions of others. A bit of a historical, supernatural touch," he added.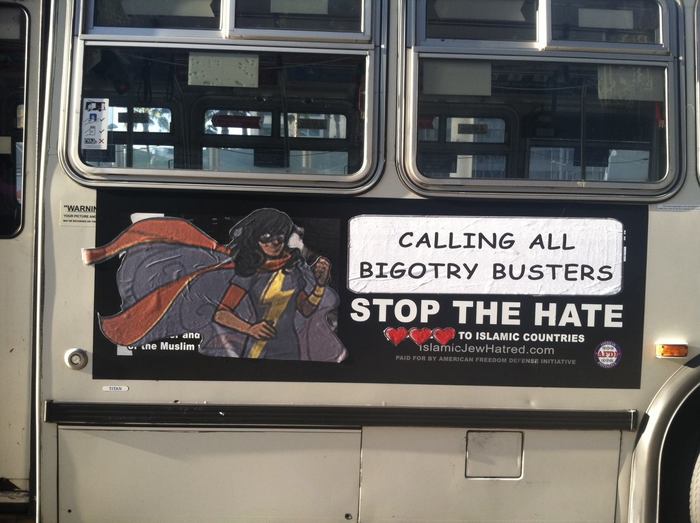 History of Superheroes
The list of Muslim superheroes extends.
Kismet, a 'Muslim superhero' back in the 40s of the past
century, started fighting the fascists and Nazis in southern France in 1944
during World War II and aided the civilians while wearing his unique remarkable
yellow fez of Algeria.
Muslim heroes similar to Kismet appeared in 2000 when DC
introduced a Turkish character named Janissary whose last appearance was in
2007.
Marvel character Monet St. Croix debuted in 1994 but wasn't
identified as a Muslim character until 2011. In 1995, Marvel introduced a
Syrian superhero named Batal and immediately killed him off.
Read Original Report Here By About Islam