Four months into the COVID-19 global pandemic, Muslims all over the world now face challenges on how to find creative ways to celebrate the upcoming `Eid Al-Adha.
As mosques reopen for limited prayers, the `Eid prayer usually raise concerns on how to avoid attracting thousands of people.
In Massachusetts, the Muslim community are preparing to host a drive-thru `Eid prayer so that worshipers can observe physical distancing.
???? Read Also: Your Intention Counts: What Would You Like to Gain?
"We will have congregants come in their cars and park at least six feet apart," said Dr. M. Saleem Bajwa, a Holyoke physician and member of the Islamic Society of Western Massachusetts, which is organizing the gathering, Mass Live reported.
"At the time of congregational prayer, they will stand next to the car and use their prayer mats on the ground," he said.

"Family members can stand together, but otherwise everyone will be at a prescribed social distance. There will be no intermingling or socializing on the grounds."
He added, "While driving out, each car will be offered food bags to enjoy and goody bags will be given for children."
The event is planned next Friday from 8am to 10am.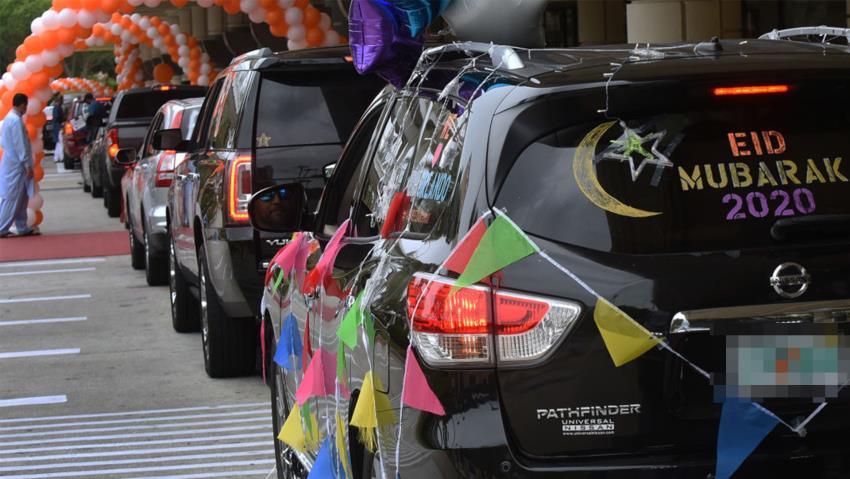 Subdued Celebrations
Dr. Bajwa further urged people to observe a subdued `Eid with limited family gatherings.
"The members of the society are advised to have social gatherings and festivities in their homes on a limited scale."
"The observance follows the day on which Muslims around the world travel to Makkah, Saudi Arabia to make their pilgrimage."
`Eid Al-Adha, or "Feast of Sacrifice", is one of the two most important Islamic celebrations, together with `Eid Al-Fitr.
Marked on July 31, it begins with special prayers to mark the day. Muslims then offer udhiyah, a ritual that commemorates the great act of sacrifice Prophet Ibrahim and his son Isma`eel.
This year, Saudi cut the number of pilgrims to only 1000 to curb the spread of the deadly COVID-19 pandemic.
Read Original Report Here By About Islam