Helping the needy as part of their faith, Muslims are known as among the "most generous givers to charity" in the UK.
Therefore, the absence of Muslim organizations in the 16 charities that were recently awarded £1.3m through the Faith New Deal Fund has been widely criticized in a report released today by Mercy Mission UK.
While it recognized that there is now greater collaboration between faith organizations and local authorities, the report argued that "more needs to be done in developing robust public-faith sector partnerships, including at the level of national government," Civil Society reported. 
📚 Read Also: Liverpool FC, Islamic Relief Team Up to Help Vulnerable
"We need to embrace opportunities to co-create blended/pooled finance solutions that follow in the footsteps of Access Foundation for Social Investment's Local Access Fund, for example," it added. 
Sixteen faith-based groups working with the most vulnerable people in local communities received a boost to support their work through the government's £1.3 million Faith New Deal pilot scheme.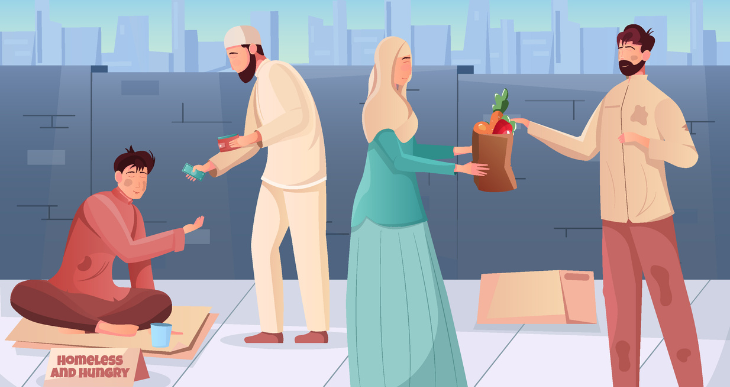 Stronger Partnership
As the groups, which include Christian, Jewish and interfaith organizations, didn't include a single Muslim charity, the British Muslim Civil Society report called for "stronger partnerships" between the sector and central government.
"The recent creation by the government of a Faith New Deal Fund is a step in the right direction. Its significance for British Muslims, however, has been undercut by the absence of any Muslim organizations in the 16 charities that have been collectively awarded £1.3m," it said.
A spokesperson for the Department for Levelling Up, Housing and Communities said: "We're committed to helping organizations from diverse faith backgrounds having recently supported Tell MAMA (Measuring Anti-Muslim Attacks) with nearly £5m to monitor and combat anti-Muslim hatred."
Islam lays a great emphasis on the virtue of neighborliness, stressing on Muslims' individual duty to be good to their neighbors.
Leading Islamic charities have assisted millions of people in countries around the world during the year 2021, overcoming challenges of increasing hunger, COVID pandemic, and climate change.
Islamic Relief's annual report, released in July 2022, said that despite the worldwide economic uncertainty, supporters gave generously, raising £183 million for life-saving and life-changing work around the world.
Another charity, Helping Hands for Relief and Development, has also helped around 11 million people in 2021.
Read Original Report Here By About Islam