For years, Muslim Hands Open Kitchen has been providing hot, healthy free meals to low-income families and rough sleepers who are struggling to find food.
Working to tackle food poverty in the UK, the Open Kitchen on Mansfield Road isn't just about food, providing a warm, safe space for people to learn and socialize.
"We basically help anybody who is struggling to figure out where their next meal is coming from, providing them with hot food for free," the kitchen manager Imran Khan told Left Lion.
📚 Read Also: UK Muslim Charity to Receive Queen Award for Voluntary Work
"We invite people from different organizations too, like the East Midlands Chamber and outreach groups, who come and help people to get jobs and find accommodation. We don't just want to offer a place for people to eat, but to get back to living a full, happy life."
Islam encompasses the concepts of community service in its morals. Showing kindness to people and charity to the poor are the most emphasized moral virtues in the Qur'an.
The Prophet (saw) said, 'He is not a believer whose stomach is filled while his neighbour goes hungry'. [Bukhari]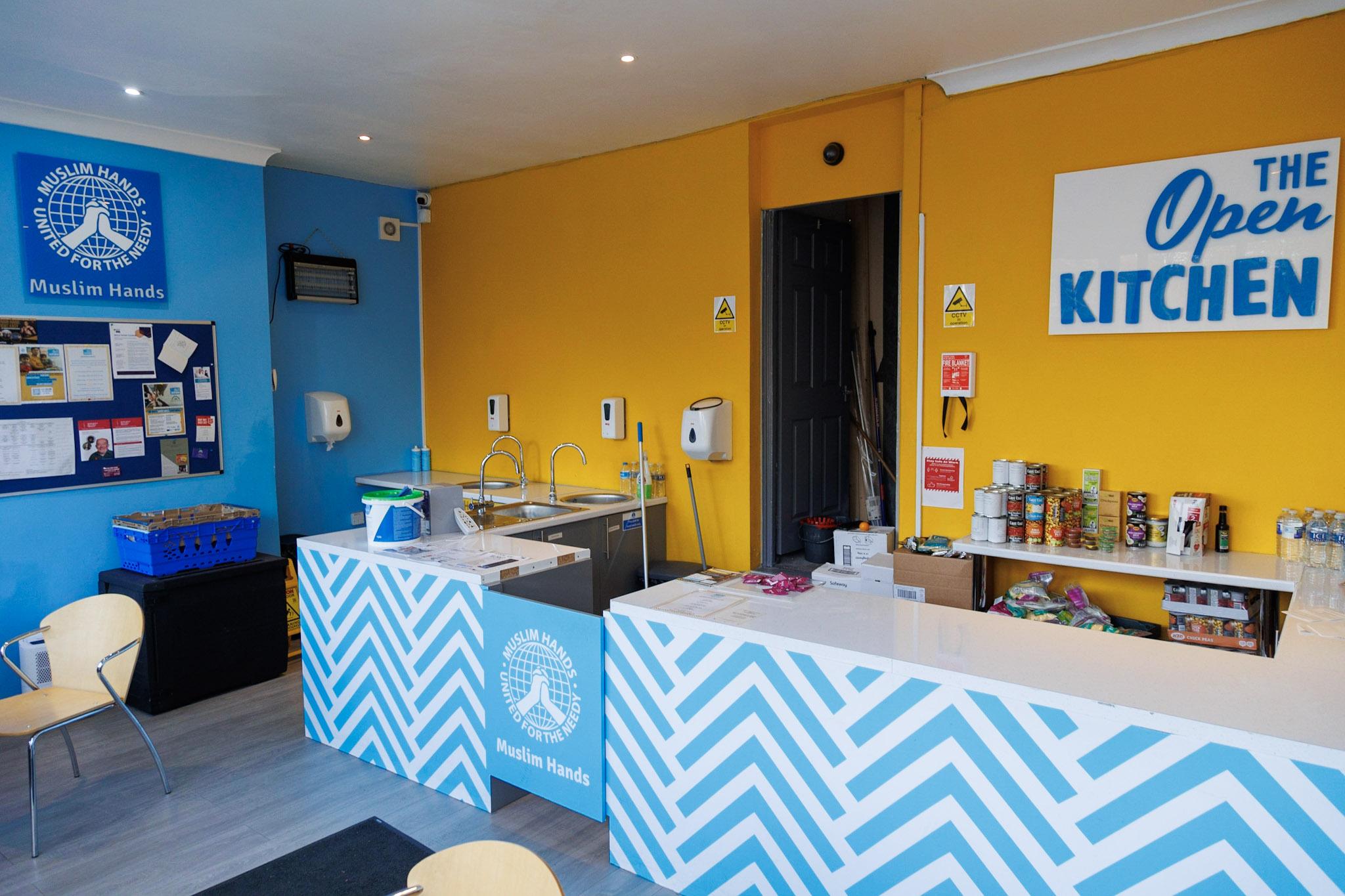 Rising Demand
As rising prices hit the society, the need for similar initiatives has increased remarkably.
"Since April, we've gone up to 100 meals a day. Before that we were only handing out half that number," Khan said.
"The Government needs to do more to help, because they're just not doing enough at the moment.
📚 Read Also:  Mosque Volunteers Battle Snow to Feed Vulnerable
Established in 1993, Muslim Hands, an international aid agency and NGO, has worked in crisis-hit areas.
The aid agency works in over 50 countries and has field offices in over 30 of these.
Dedicated to tackling the root causes of poverty around the world, Muslim Hands is passionate about working beyond the provision of immediate relief, towards supporting communities over the long-term.
Muslim Hands has a variety of remarkable charitable works in the UK and beyond.
Read Original Report Here By About Islam