A British Muslim hikers group is planning to hike up UK's highest mountain, Ben Nevis, to raise funds for a local charity and send anti-hate message from its summit.
Inspiring Muslims to go outdoors, Muslim Hikers was planning a fundraising hike up Ben Navis.
The event got a new target after they learned of a far-right group's action to raise a "white lives matter" banner at Scotland's highest mountain.
???? Read Also: Use Summer Time to Fortify Your Soul
"I am absolutely shocked and disgusted to hear of the racist group Patriotic Alternative who scaled BenNevis on the weekend to reveal a giant banner pronouncing 'white lives matter'," Muslim Hikers founder Haroon Mota told Scotland's The National.
"The fact they spent hours travelling to and climbing UK's highest mountain just to express their abhorrent views only shows how deep-rooted and extreme this group are. The group seeks the removal of all but white people from the UK.
"I can very much imagine how awful this stunt would make minority communities feel. As someone who leads ethnic minority groups up Ben Nevis every year, I am very disturbed to hear this news."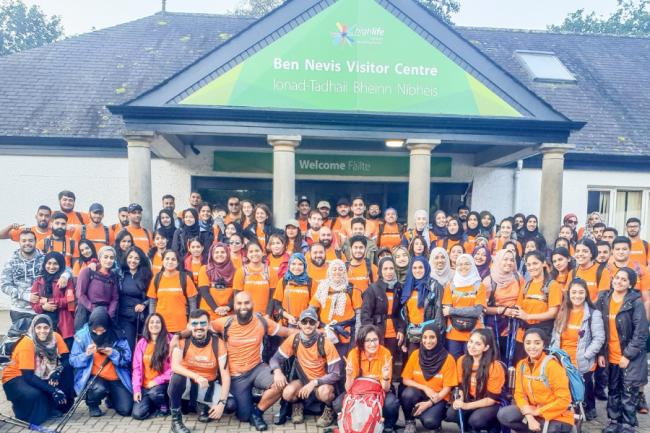 Standing against Intolerance
Mota said the group was inviting non-members to join its charity trek this August bank holiday weekend to stand against intolerance.
"One of the reasons I founded Muslim Hikers was to stand for greater diversity and inclusion," he said.
"We're working hard to create a culture of confidence in the outdoors by overcoming barriers that hinder or prevent our communities from getting outside and connecting with the outdoors.
"This type of racist behavior from such extreme groups only make it more problematic for those who feel less empowered to get outside and enjoy natural spaces.
"However we urge everyone to stand with us against such groups promoting discriminatory views. There is no place for racism and zero tolerance for discrimination."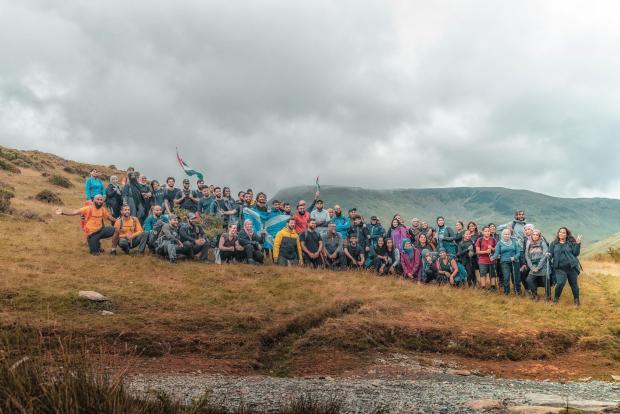 Hiking for Charity
The money raised during the event will go to Penny Appeal charity, which will direct this towards relief efforts in Palestine.
Mota said: "I'm calling on all those who want to stand against hatred and intolerance to join me this August Bank Holiday weekend to show the world how beautiful Ben Nevis can be with unity, inclusiveness and diversity. We still have spaces on our trek, so hurry, get in touch.
"See you on Ben Nevis soon."
Most Muslims in Scotland are members of families that migrated in the latter decades of the 20th century.
According to the 2011 census, Muslims population is around 76,737 persons, almost 1.4% of Scotland's population.
Muslims in Scotland are an ethnically diverse population. Although a majority of Muslims are of Pakistani (58%) origin, 16.8% are Africans and Middle Eastern, while 7.8% are White Europeans.
Read Original Report Here By About Islam