Muslim businessman and philanthropist Albert El Tassi has reportedly declined an offer to become the province's 26th lieutenant-governor, preferring to keep his community roles in Al Hijra Islamic School and the charity foundations.
El Tassi said the offer came from the Queen's representative in Ottawa back in February. He would've been the province's first Muslim lieutenant-governor.
"We talked about it back and forth a few times, a few emails back and forth, a few phone calls. It was great honor for me to [be considered for] that role. It's something I didn't believe can happen, could come my way," El Tassi told CBC Information Radio host Marcy Markusa on Tuesday, CBC News reported.
"You feel 10 feet tall when you get that offer."
📚 Read Also: London, Ont. Elects First Female Muslim Councilor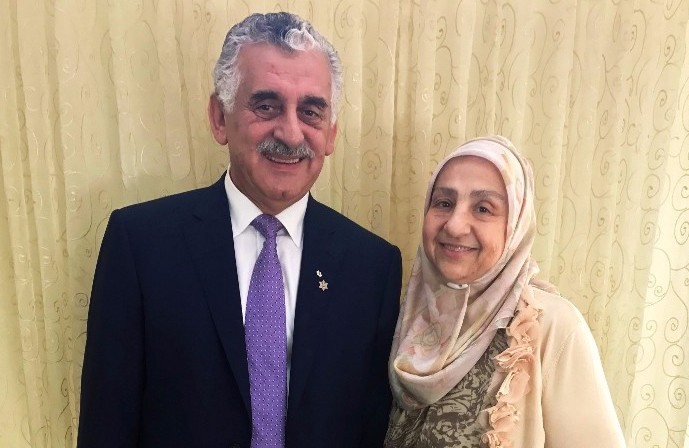 Community Roles
El Tassi is co-owner and CEO of Peerless Garments, founder and chair of the Al Hijra Islamic School (Manitoba's first Muslim school), past president of the Manitoba Islamic Association, founder of Winnipeg's Muslim mosque and a co-founder and vice-president of the Islamic Social Services Association of Manitoba, according to his Order of Manitoba biography.
He is also involved with various charitable organizations, foundations and the Canadian Museum for Human Rights. In addition, he helps facilitate integration and settlement of immigrants from war-torn countries into Manitoba.
For all of those efforts, he was appointed a member of the Order of Canada in 2003 and the Order of Manitoba in 2009.
"I couldn't do it. You have to dismantle yourself from everything, from any boards you are on and school and all that. And I couldn't leave work and be in that office," he said.
"My mind is here and there, and if you want to do a job, you have to give it everything you've got."
Manitoba is a province of Canada at the longitudinal center of the country. It is Canada's fifth-most populous province, with a population of 1,342,153 as of 2021.
According to 2011 census, 12,405 of Manitoba population are Muslims.
Read Original Report Here By About Islam