Fasting the holy month of Ramadan, former Race Across the World winner Emon Choudhury is running the Adidas Manchester Marathon to raise funds for a charity.
The 39-year-old from West Yorkshire aims to raise £77,777 for the MND association, a charity focused on improving access to care, research and campaigning for people affected by motor neurone disease, UK Daily News reported.
📚 Read Also: Rochdale Muslim Plans 22-Day Mountain Trek During Ramadan for Charity
"My aim is an optimistic goal of raising £77,777 for the MND association. The reason for the number seven is because I am dedicating my run to rugby legend, Rob Burrow, whose shirt number was seven. He has inspired me to take on the challenge in his honor." 
Leeds Rhinos legend Rob Burrows MBE was diagnosed with MND in 2019, and can no longer walk or talk; computer technology allows him to communicate through his eyes alone. 
Ramadan is the holiest month in the Islamic calendar. The blessed month of Ramadan, a time of reflection, kicked off on Thursday, March 23.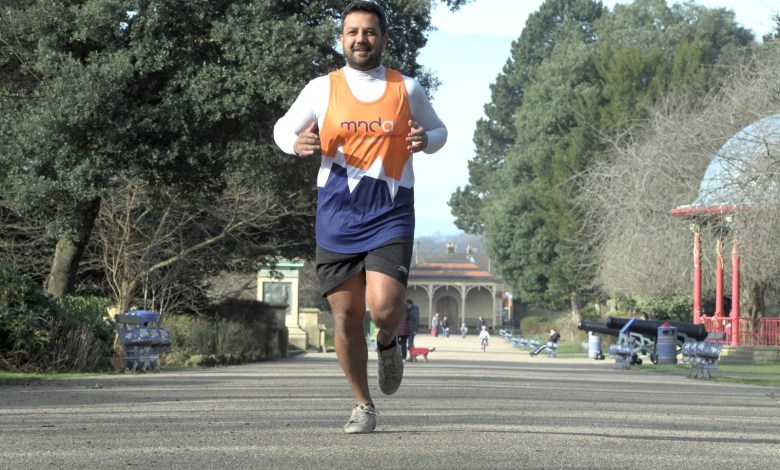 Running while Fasting
Participating in the even while observing Ramadan, Emon will run without consuming any food or water before, during, or after the race.
"All in all, I have an incredible team behind me to prepare for the race, and also the reasons why I'm running to raise money and awareness for the MND Association," he said.
"Last year's challenge was tough and took a lot out of me both mentally and physically. I didn't envisage the time after completing the marathon to the time you break your fast which is around 8 pm in the evening. 
"That time was mentally challenging for me knowing I had to wait five hours before I could drink anything. 
"This will be my hardest and wildest challenge to date; the reason being that the run falls more than half way through the month of Ramadan so I would have completed a lot of fast already prior to the run itself. My body will be depleted already and I plan on doing more fasted training runs during this month including my dreaded 20 miler before the race. 
"I'm feeling a lot of emotions, more nervous than anything, but at the same time excited to take on the challenge and get it under my belt."
Earlier this month, Jamshed Miah announced plans for a grueling 22-day trek in the Annapurna range of mountains in Nepal to raise funds for relief efforts.
Last year, Afruz Miah, 48, announced plans to run through 23 cities in 23 days during Ramadan for charity.
Another Muslim, Cherno Jagne said he planned to run 150km this month to raise funds for Afghan refugees, enabling them rebuild their lives in the UK and the US.
Read Original Report Here By About Islam