Months after rushing to help tornado victims in Dawson Springs, Kentucky, last winter, American Muslims continue to help leading efforts to aid their community, offering free scholarships to students.
The Muslim Americans for Compassion (MAC) has offered 10 students small scholarships to help them with college this coming year.
"We had a very strong group of seniors this year, and several of them are going to college," Dawson Springs High School Counselor Brannigan Ethridge told Dawson Springs Progress.
"Every dollar for that counts."
📚 Read Also: Muslim Student Awarded "Service Above Self" Scholarship
Ethridge said she first met Dr. Muhammad Babar and the other members of MAC after the tornado hit last December.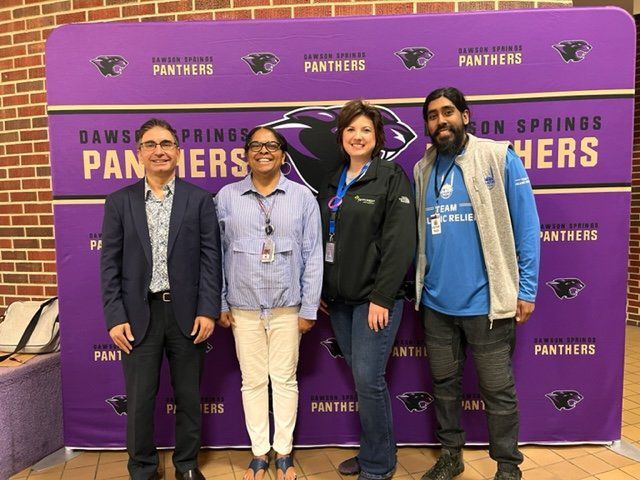 Helping student pursue their dreams, Babar said he hopes to maintain the scholarship for the coming years, and to keep expanding it.
"It is not only here in our country, but I have observed it across the country. We will come together when a tragedy happens, then as soon as the dust settles, we get busy in our own lives," he said.
"While the communities affected by the disasters are left behind to figure it out by themselves. We should be there for the communities in the long haul."
Helping Community
Ethridge has similar dreams, hoping MAC will continue to offer relief efforts and scholarships for students and community.
"It is the heart of wanting to partner with us any way they can," she said.
"I think that is what really helped and is so significant for our community. We are just thankful for their partnership and their willingness to help us."
According to the US Census Bureau, approximately 37.2 million Americans currently live in poverty.
Islam lays a great emphasis on the virtue of neighborliness, stressing on Muslims' individual duty to be good to their neighbors.
…And do good to parents, kinsfolk, orphans, the poor, the neighbor who is near (of kin), the neighbor who is a stranger… (Quran 4:36)
Prophet Muhammad (PBUH) said:
If anyone is pleased to love Allah and His Messenger, or rather to have Allah and His Messenger love him, he should speak the truth when he tells anything, fulfill his trust when he is put in a position of trust, and be a good neighbor.
Read Original Report Here By About Islam