Muslim community leaders gathered on Friday, September 16, at London Central Mosque to honor the late Queen Elizabeth II and to mark the accession of King Charles III.
Central London Mosque held a memorial service for the late Queen Elizabeth II today, where Muslims gathered and sang "God save the King".
This was the first time the national anthem was sung inside a mosque in Britain. pic.twitter.com/FnZyyxNYPq

— Farid Ahmed (Qureshi) (@FaridQureshi_UK) September 15, 2022
"Muslims are so grateful and acknowledge all the things she did," Ahmad Al-Dubayan of the Islamic Cultural Center told BBC.
"The Queen was loved by everybody, and everybody remembers the achievements and the good things about her," he added, saying they wanted to show how Muslim communities felt.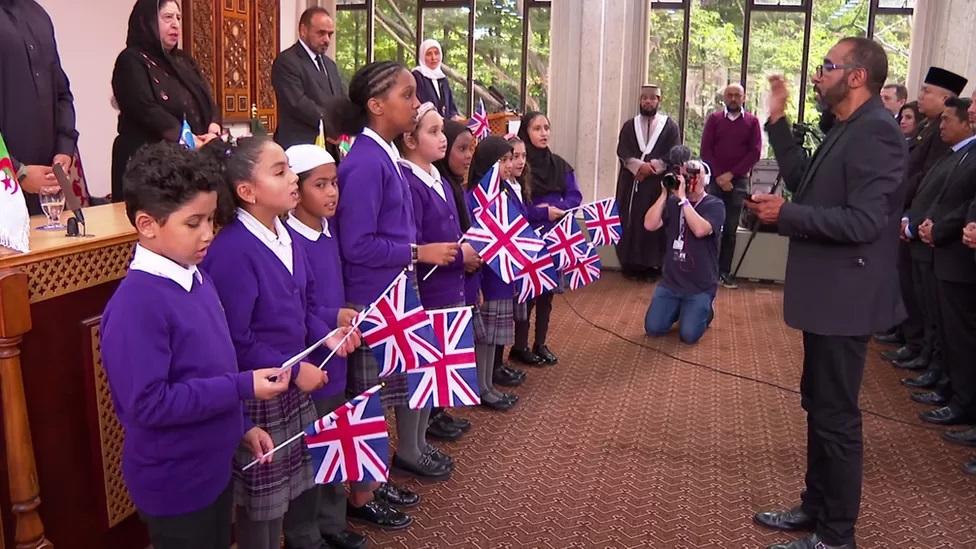 📚 Read Also: Al-Azhar, UK Mosques Pay Tribute to Queen Elizabeth II
"God Save the King"
The event began with the school children choir performing 'Sing' by Gary Barlow and ended with the national anthem.
70 Muslim school students sang the national anthem representing each year of HM Queen service. And for the first time 'God Save the King' musical event was performed in a national mosque.
The chairman of the Prince's Trust International Board, Shabir Randeree, described it as a "very moving moment."
"It raised the hairs on the back of my neck for two reasons," he said. "First, I was thrilled to be standing in a mosque singing God Save the King. And the second, I was deeply touched, of course, in trying to remember the Queen. It was a momentous moment and very touching moment.
"The Muslim community are united with everyone, and you've seen an outpouring of grief, not just from the Muslim community but from all communities in the UK, and, dare I say, in the Commonwealth and worldwide as well."
Guests included Shabir Randeree CBE, the first Muslim chair of a Royal Charity – chair of Prince's Trust International, and Imam Mohammed Mahmoud – Hero Imam from the Finsbury Park Mosque.
Also Saker Nusseibeh CBE, Chief Executive of Federated Hermes Limited, Bushra Nasir CBE DL – first female Muslim headteacher and London Deputy Lieutenant, and the Olive Primary School Choir.
Queen Elizabeth II, the UK's longest serving monarch passed away at the age of 96 at Scotland's Balmoral Castle after reigning for 70 years.
Read Original Report Here By About Islam