Charity begins at home, so goes a popular saying; and in line with that, a local mosque in Bedford, New York, has hosted a free coat drive to help the struggling families survive a harsh winter.
Volunteers from Masjidus Sabur were present at the Annual Winter Coat & Essential Drive in Bedford Park on Friday, February 5.
"In today's event, we're giving away [free] coats for children as well as teenagers and adults… and book bags," said Iman Alprentice Talibudeen McCutchen who helped during the event on Bainbridge Avenue in Bedford Park, Norwood News reported.
???? Read Also:  Norwich Mosque Cooks 120 Meals a Week for Homeless
"We've been doing coat drives since our inception [in Harlem] for the past 20 years," McCutchen said.
According to McCutchen, about 75 coats and "about 30 book bags" were distributed.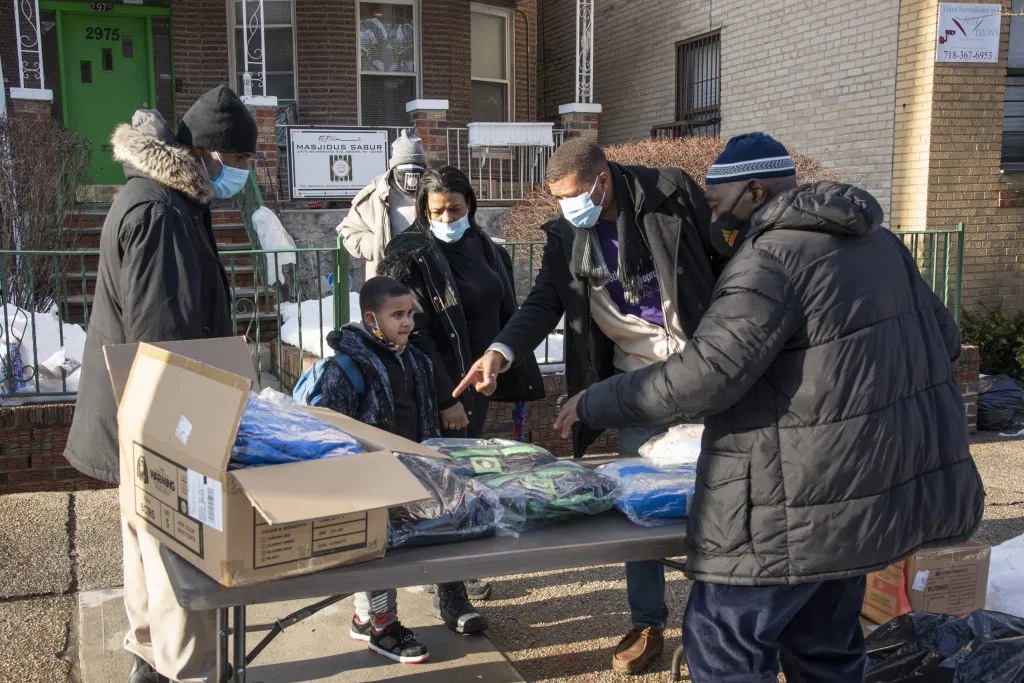 ???? Read Also: Mosque in France Shelters Homeless, Migrants
Imam Umar Abdul-Jalil, the senior imam at Masjidus Sabur, said he was proud of the effort.
"We are not promoting religiosity," Abdul-Jamil said. "We are promoting neighborly needs, we are part of the neighborhood."
The effort is not the first for the mosque or other Muslim groups.
Earlier this week, Mosque Maryam in Chicago said they would be hosting a free coat and food giveaway on February 27.
This is the second year for efforts as 500 coats were given away last year. 
Islam encourages Muslims to treat their neighbors in a gentle way that reflects the true and genuine spirit of Islam as exemplified in its tolerant aspect especially with people of other faiths.
It makes no difference whether the neighbors are Muslim or non-Muslim.
Read Original Report Here By About Islam