North America's first-ever halal Ribfest is coming to Toronto next week to celebrate the city's multiculturalism and create a cultural mosaic of different traditions, values, and lifestyles.
"Toronto is the city with the highest concentration of Muslims in North America. Toronto is home to 47 percent of Canada's Muslims," state representatives of the Halal Ribfest, Iqra.ca reported.
Held at Downsview Park's Festival Terrace, the three-day event will take place from August 26th to August 28th and will be available for the general public to attend.
📚 Read Also: Muslim Fest Returns to London for Third Straight Year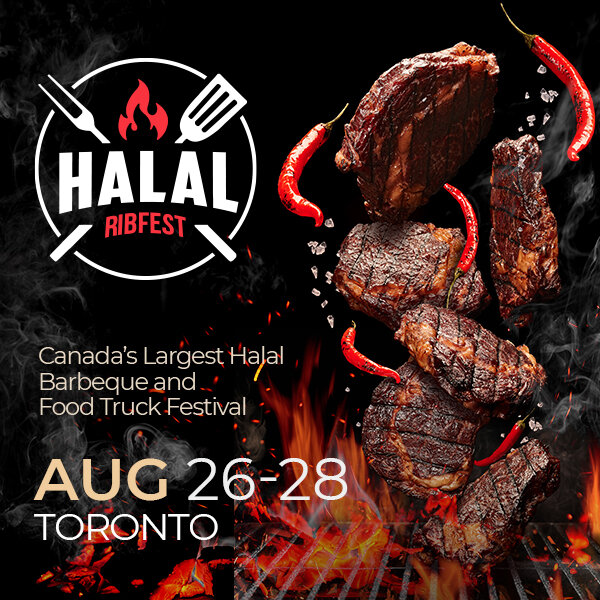 📚 Read Also: Halal Expo Canada Comes to Toronto This Week
The festival will exclusively serve halal meat while avoiding products containing pork and alcohol, offering visitors a chance to enjoy cuisines from all over the world.
"While growing up in Scarborough, I had often walked past local rib fests, and I can still remember how the smokey smell of barbequed meat used to drive me crazy," says Raheel Siddiqi, founder of Halal Ribfest.
"I knew that it was most likely not "halal," so actually going inside was out of the question for me, but that did make me feel left out!" he added.
Halal Ribfest is one of many halal festivals taking place in Canada annually.
Earlier this year, Muslim Fest returned to the city of London, Ontario, for the third consecutive year, offering food, a carnival, and performances from singers, rappers, and comedians.
MuslimFest is one of Ontario's top 100 festivals, and listed among the top 40 best festivals in North America by FlightNetwork.com.
Read Original Report Here By About Islam