With leg ulcers, arthritis, and nearly blind eye, 86-year-old Maja Hasan has challenged her pains to walk for 21 miles to raise funds for the first mosque in Egham, Surrey.  
On a normal day, it takes her an average of 25 minutes to walk the 480 meters to her local shop, after which she often needs a day in bed to recover. So, the 21 km target may take her several months to complete and a huge effort, Surrey Live reported.
"There was a need for an Islamic center, and it would be nice to go and walk for them to get some money for the mosque and the other services. It will be a family center where people can meet.
📚 Read Also: Blackburn Man to Run 10Km Every Day While Fasting for Charity
"Usually I walk every day, but I haven't been feeling well so I am now getting back into it. I went blind in my eye, and my sight has been slowly coming back. I can see a little bit now it is going to be all right. I have an ulcer on my leg and arthritis."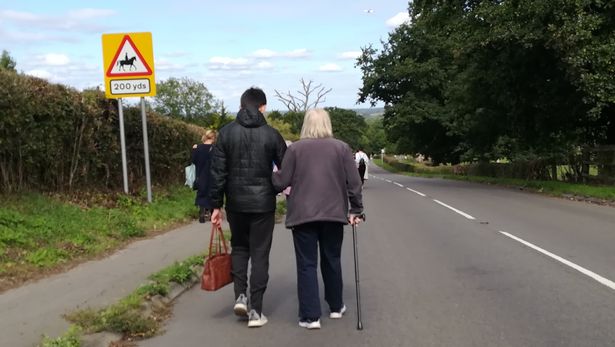 New Mosque
Maja is raising money for the Runnymede Muslim Society. The group needs to raise money to build a Muslim place of worship, a community center with sports and education, and wellness facilities.
Now halfway through the big walk, Maja has raised an incredible £2,680 so far and is not stopping there. Her new goal is to reach £3,000.
Her son, Usman, says the walking is good for Maja and she is enjoying it and managing her difficulties well.
"She can do a longer walk, but will be in bed all day after, as it really tires her out. We have had so much interest in the walk, we might even extend it further, and mum is so keen to do it."
A centenarian Londoner, Dabir Choudhury, walked 100 laps around his communal garden while fasting Ramadan in 2020 in an effort to raise money for the victims of COVID-19.
Read Original Report Here By About Islam