Pennsylvania hosted on Saturday, July 24, the first Arab community day, offering guests free Arab food, conversation, and civic guidance.
The event was organized by Al-Bustan Seeds of Culture, an Arab arts organization based in Philadelphia.
As well as food, music and crafts, the family-friendly afternoon offered COVID-19 vaccinations by the Philadelphia Health Department.
???? Read Also: "All You Can Eid" Food Festival Comes to Mississauga
Coming in the wake of `Eid Al-Adha, the Arab Community Day is part of a series of six summer events put on by Al-Bustan "as a means of engaging our community in civic life and informing them on some of civic aspects to life in the United States," said executive director Mohannad Ghawanmeh, PBS reported.
"Including participating in the census and in the electoral process as voters but also, as we have seen in the case of Rashida Tlaib, as a politician," he said, referencing the Palestinian American US Representative from Michigan, elected in 2018.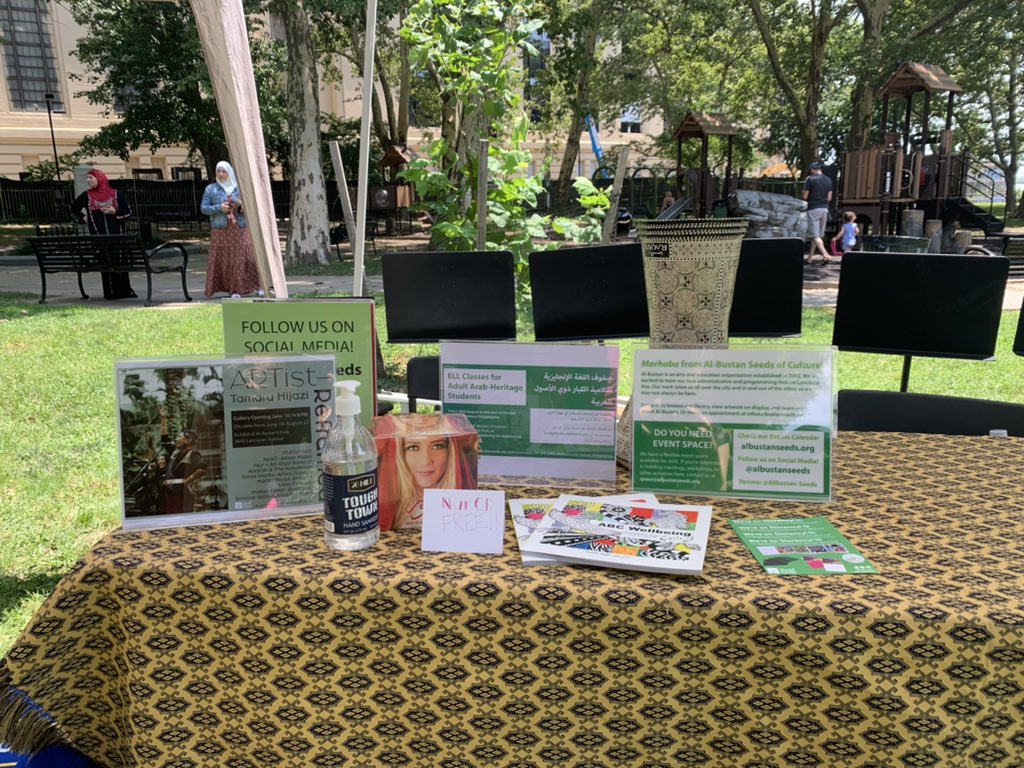 ???? Read Also: Should Muslims Be Vegetarians?
The Penn Treaty Park event is done in partnership with Mohammad Abuhillo, who runs Philadelphia Arabs, a community Facebook page that answers questions and provides references, primarily in Arabic, to its more than 30,000 local followers.
In Philadelphia, African Americans continued to make up a largest proportion of area Muslims, but the Muslim profile was changing.
With immigration from the Middle East, the Horn of Africa, and Pakistan, Islam has seen a huge growth in Philadelphia.
Palestinians, along with Egyptians and North Africans, formed enclaves in Philadelphia's Feltonville neighborhood and along Bustleton Pike in Northeast Philadelphia.
As of 2010, approximately 30,000 to 50,000 Arab Americans lived in the Greater Philadelphia region, according to Philadelphia Encyclopedia.
Read Original Report Here By About Islam