Leading his University of Connecticut team in points and rebounds this season, Adama Sanogo shined during the N.C.A.A. tournament, though observing the fasting of the holy month of Ramadan.
On an empty stomach against Arkansas on Thursday, Sanogo finished with 18 points, a game-high 8 rebounds and 2 blocks. In another 82-54 thrashing of Gonzaga on Saturday, Sanogo led UConn with 10 rebounds and contributed 10 points, 6 assists and a block, New York Times reported.
"I have no clue how he can do it," said guard Jordan Hawkins, the team's second-leading scorer behind Sanogo.
"I can't do it. I definitely can't even go 30 minutes without eating. So him doing it for a whole day and still performing at a high level the way he is, it's unbelievable."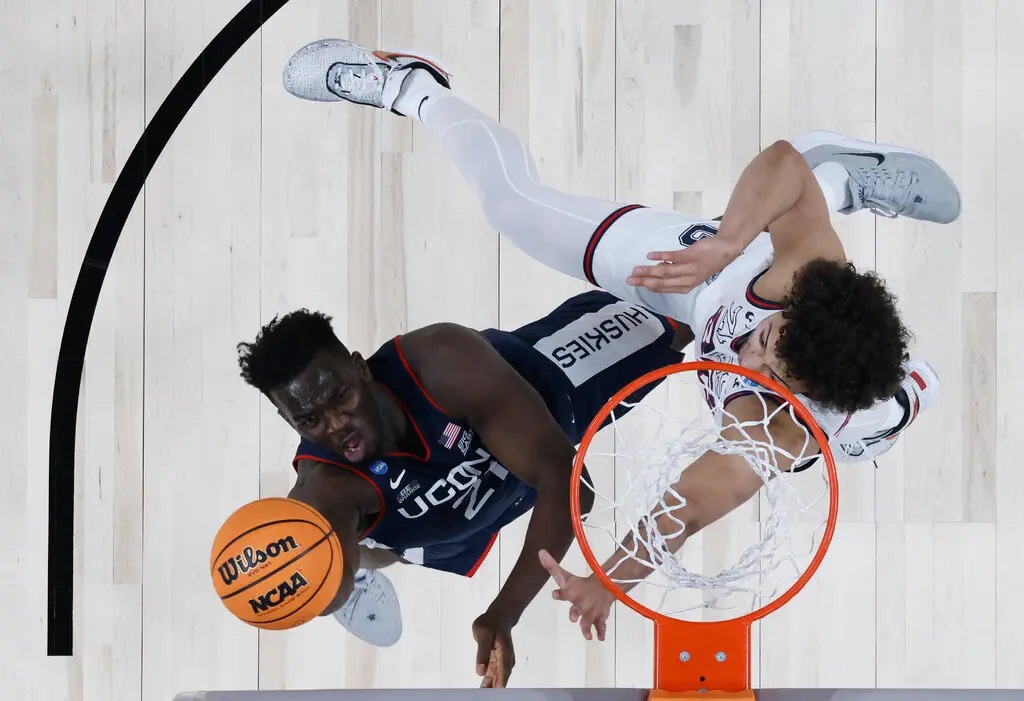 📚 Read Also:  Playing while Fasting: Kyrie Irving Leads Team to Victory
A devout Muslim, Sanogo, a 6-foot-9 power forward, has been fasting since the Islamic holy month of Ramadan began on March 23.
Ramadan is the 9th month of the Hijri Islamic calendar. From dawn until sunset, Muslims refrain from food, drinking liquids, smoking, and engaging in sexual relations).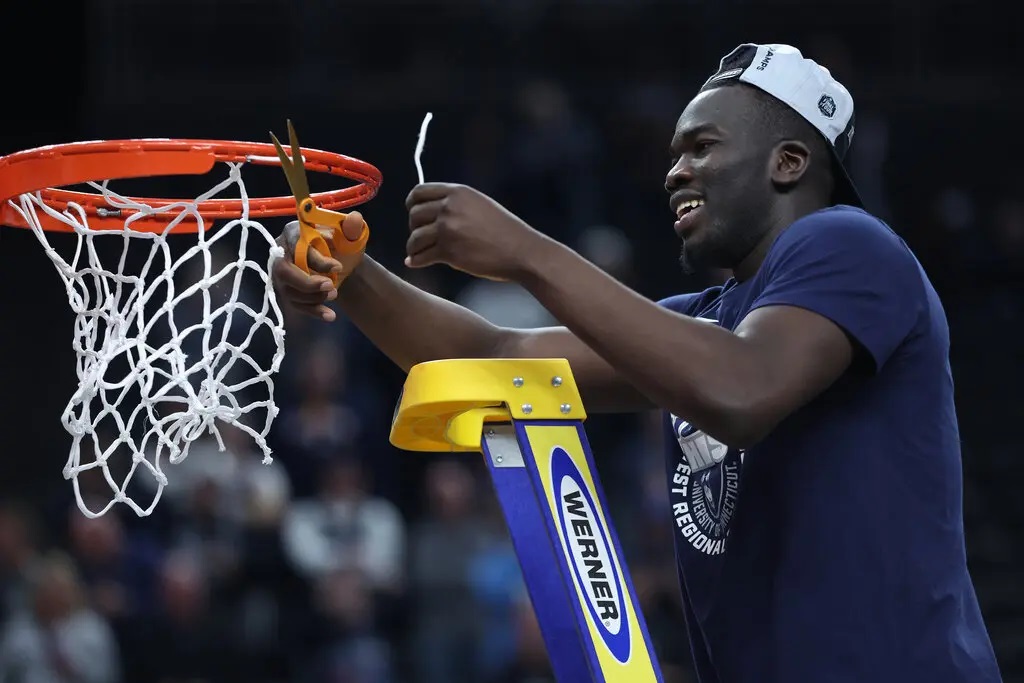 Hard Working
For Sanogo, fasting Ramadan is not difficult, having observed the Islamic ritual since he was 13 or 14 years old.
"It's something that I'm used to, and so I don't feel it now," he said.
Sanogo grew up in Bamako, Mali, with five older sisters and one younger brother. He mostly played soccer as a youngster, not turning to basketball until he was 12. He speaks four languages: English, French, Arabic and Bambara, a native language of Mali.
"Great family background. Comes from a great pedigree," UConn Coach Dan Hurley said, adding: "He works so hard at everything he does. I think innately he just feels like he's got a lot of confidence because he knows he's putting in tremendous work."
📚 Read Also: Ramadan: A Training of Spiritual Endurance
Two other teammates, Hassan Diarra, and Samson Johnson, are also practicing Muslims who celebrate Ramadan.
The UConn trio aren't the only ones of Muslim faith still playing college basketball this season who are fasting.
North Texas' Moulaye Sissoko and Rasheed Browne are also taking part in the holiday, as the Mean Green won their NIT semifinal on Tuesday night against Wisconsin.
Read Original Report Here By About Islam