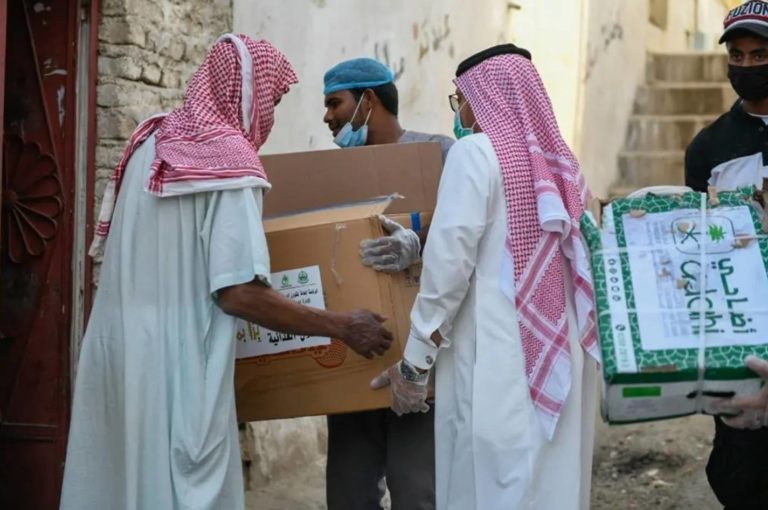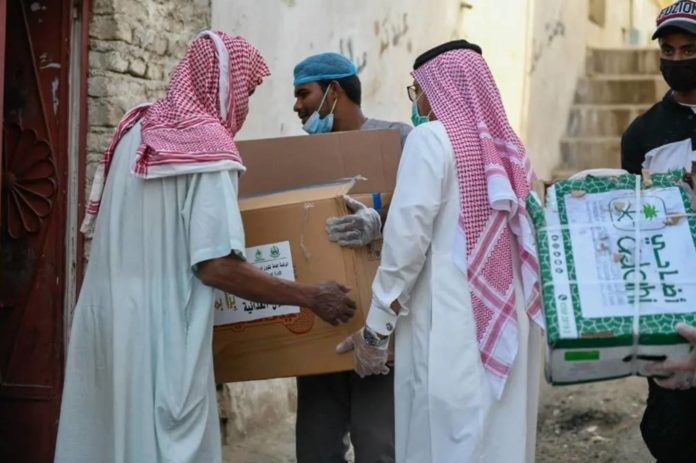 Jakarta (Indonesia Window) – Performing Ramadan fasting in the Muslims' Holy Lands is now different from that in the previous years as the novel coronavirus (COVID-19) pandemic has forced the Government of Saudi Arabia to suspend all worship activities at the Haram Mosque in Makkah and the Nabawi Mosque in Madinah.
The people of Saudi Arabia in both cities who usually host fast breaking activities for hundreds of thousands of worshipers from other countries on the courtyards of the two mosques currently cannot provide iftar or Ramadan fasting meals.
However, that does not mean that the Saudis stop sharing iftar with other foreign nationals because the General Presidency for the Affairs of the Two Holy Mosques has begun a unique idea of ​​breaking the fast.
The authorities have worked out on a massive plan for the distribution of iftar meal baskets among the most deserving people in Makkah and Madinah, roping in the local citizens who want to continue with their good deeds this year too in absence of the usual gatherings inside as well as courtyards.
The distribution of iftar meal baskets in Makkah is being carried out in cooperation with Birran Makkah Campaign, an affiliate of the Makkah emirate and Khair Madinah Campaign, which is affiliated with the Madinah emirate. This mechanism is aimed at unifying the efforts for the distribution of iftar meals and accomplishing the humanitarian mission in the best possible manner.
It is noteworthy that the presidency had launched several social and humanitarian initiatives in the past as part of its mission to fulfil the aspirations of the Saudi government to ensure the safety and comfort of citizens and expatriates in the Kingdom.
Reporting by Indonesia Window