Syed Mukarram Nazeer, Canada Correspondent
The eleventh hour of the eleventh day of the eleventh month marks the time the Armistice took effect in 1918. Armistice was signed officially between Allies and German forces at Compiègne, France, for cessation of hostilities on the Western Front of World War I. After World War II, the day became widely known as "Remembrance Day" in Commonwealth member states as well as many other countries. It is also known as Armistice Day, Poppy Day and Veteran's Day. It honours all soldiers who served their respective country including those who gave their live.
Like other nations, Canadians took time to remember the many men and women who served in the past wars as well as those who continue to serve today in conflict zones, or as peacekeepers all around the world. It is a public and federal statutory holiday, as well as a statutory holiday in all three territories and in six of the ten provinces of Canada.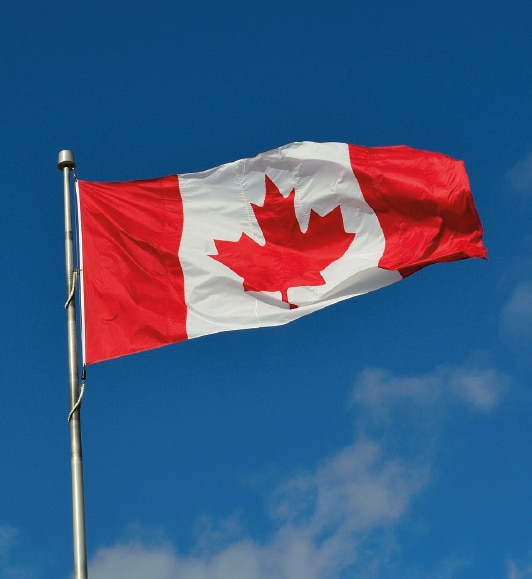 The Red Poppy is a well-known Remembrance Day symbol. Each year, artificial poppies are worn by many in the days leading up to and including 11 November. There is always some kind of ceremonial service being performed across the nation to mark the day.
Government officials along with other dignitaries and veterans, place commemorative wreaths at war memorials. The official Canadian ceremony is held at the National War Memorial in Ottawa, Ontario, the capital of Canada.
Since 2010, Jamaat-e-Ahmadiyya Canada has remembered this day by running "Muslims for Remembrance Day" campaign. Due to the Covid-19 pandemic and resulting restrictions across Canada, this year's events were held virtually.
In these events, Jamaat members, guests from various levels of government including minsters, mayors, chief of police, and other dignitaries gathered for Remembrance Day activities.
Shahzad Ahmad Sahib reports that this year, an additional coordinated effort was undertaken to promote use of the hashtag #MuslimsforRemembrance to further remind people of Jamaat-e-Ahmadiyya's respect and celebration of this day.
By the grace of Allah the Almighty, Jamaat-e-Ahmadiyya Canada celebrated Remembrance Day throughout the country in the days leading up to 11 November 2020. These virtual events demonstrated that Ahmadi Muslims are proud to be Canadians and support the sacrifices of their nation's military personnel.
Moreover, Ahmadis are ready to live up to the Islamic teaching promoted by beloved Prophet Muhammad, may peace and blessings of Allah be upon him, which states:
"Love for one's country is a part of faith".
At one such virtual Remembrance Day ceremony, Naib Amir Greater Toronto Area, West Imarat, Retired Brigadier Abdul Ghafoor Ehsan Sahib delivered a speech on the importance of Remembrance Day.
He reminded everyone that World War I was a massive conflict that played out over the whole globe, yet it was focused in Europe. He also mentioned that Canadian troops supported the Allied forces in World War I.
Like many other wars, this war effort resulted in loss of huge numbers of civilian and military personnel lives.
Similar events were held across Canada in almost all major Jamaat centres. The programme began with recitation from the Holy Quran followed by translation. It is standard practice on Remembrance Day events to recite the world-famous poem, "In Flanders Fields" by Canadian army doctor Lieutenant Colonel John McCrae.
This was followed by playing a recording of "Last Post", played on trumpet. Finally, a two-minute silence interval permits one to ponder the meaning of this day.
Canadian Ahmadis expressed gratitude for living in Canada, one of the most peaceful countries in the world. As they celebrated their peace and freedom, they recognised that freedom comes through sacrifices and these sacrifices are required by each generation to maintain it.
All were reminded that the ultimate sacrifices of life continue to be offered on their behalf by Canadian military personnel, across the world.
All such virtual Remembrance Day ceremonies concluded with silent prayers.
Heart-warming feedback was received from many of the online participants in the Jamaat and also from various dignitaries who joined from the safety and convenience of their homes. They appreciated the efforts of Jamaat-e-Ahmadiyya Canada in remembering those who served their nation, including individuals who gave their lives. Long live Canada!