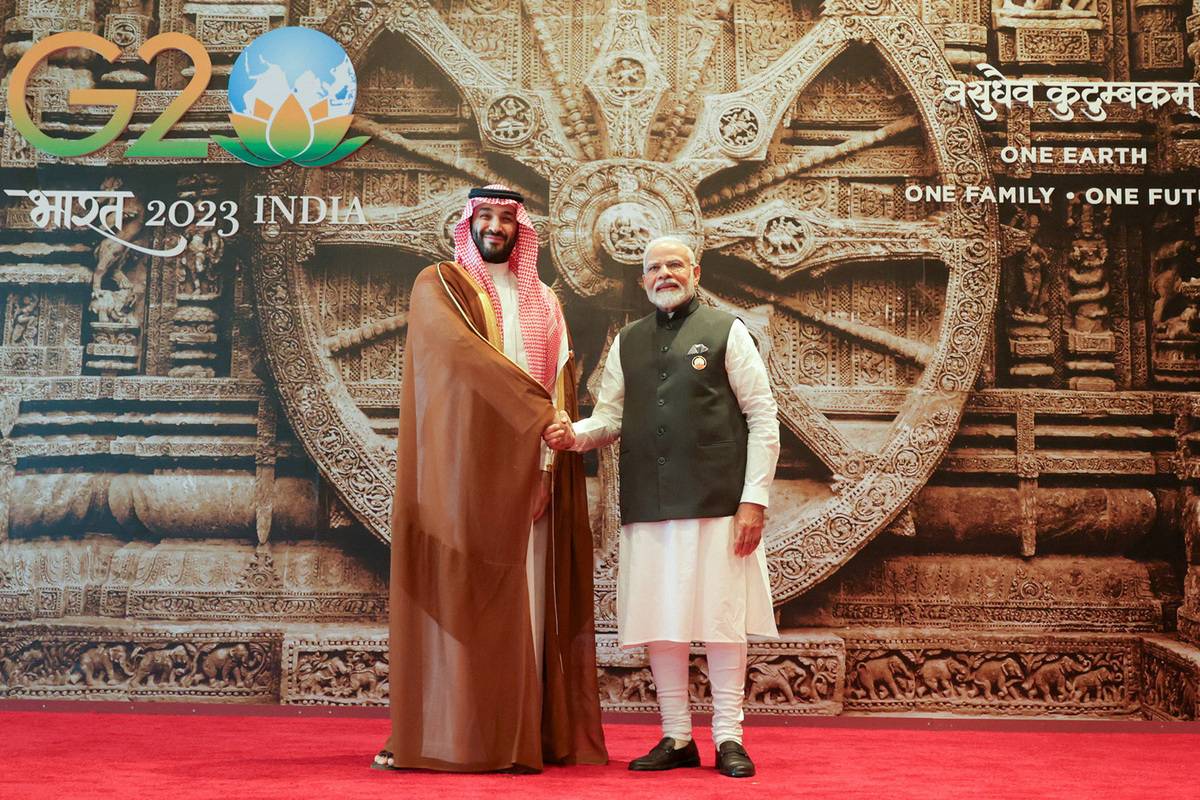 Saudi Arabia's Crown Prince Mohammed Bin Salman and Indian Prime Minister Narendra Modi agreed on Monday to expand trade and security ties between the two nations, Anadolu news agency has reported.
Bin Salman and Modi met in New Delhi and chaired the first meeting of the India-Saudi Arabia Strategic Partnership Council, after attending the G20 summit over the weekend, explained a joint statement. The two leaders have agreed to "continue cooperation" on the possibilities of joint development of the production of defence equipment.
During his meeting with Modi, the Kingdom's de facto leader also reviewed ways to deepen strategic relations, and exchanged views on all current regional and international issues. These included ensuring the security and safety of waterways, supporting the stability of global oil markets, and ensuring the security of energy supply sources in global markets. It is not known if Bin Salman raised the issue of the persecution of Muslims in India with his host.
According to their joint statement, the two sides have also stressed the importance of introducing "comprehensive reforms" to the UN Security Council, by expanding its membership to reflect the current international reality. The two also expressed hope to reach a comprehensive and lasting peace and a just settlement of the Palestinian issue.
The level of bilateral trade between Saudi Arabia and India reached more than $52 billion in 2022, with a growth rate of more than 23 per cent. India is now the second largest trading partner for Saudi Arabia, which has become India's fourth largest trading partner.
READ: India PM, Saudi Crown Prince discuss new economic corridor