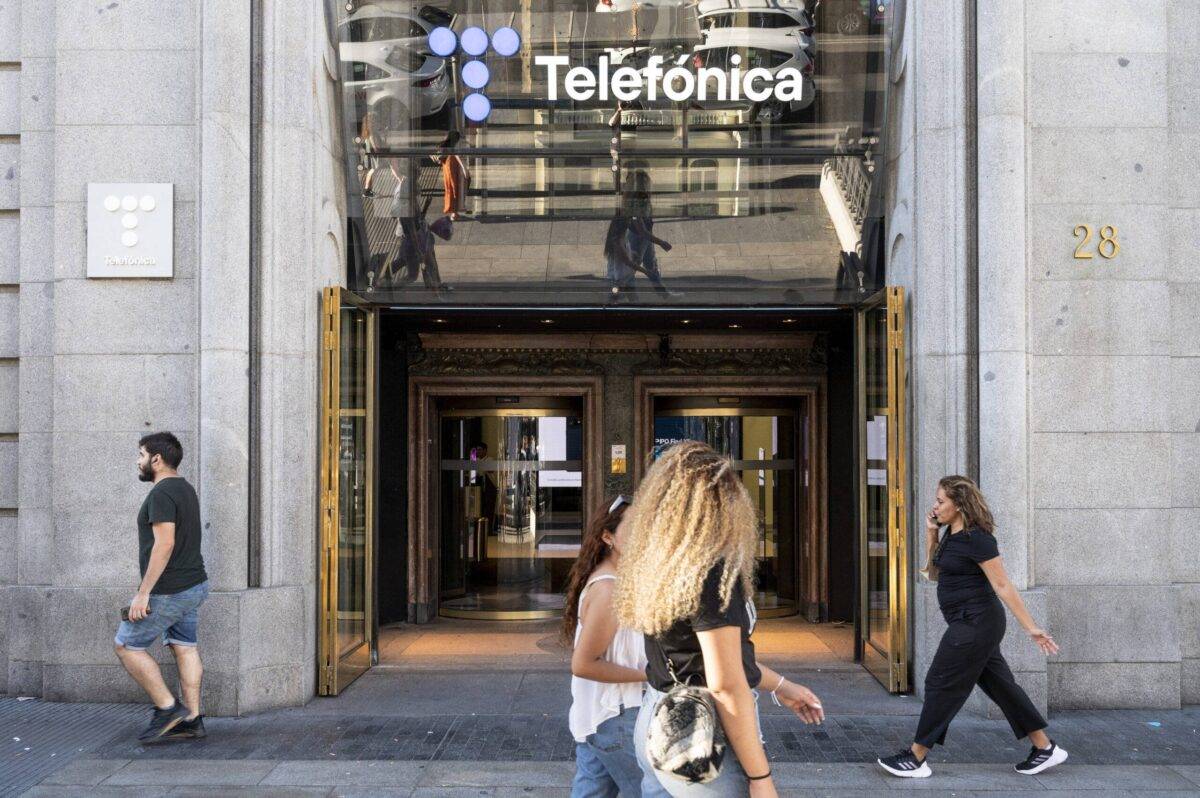 A Spanish minister is attempting to block Saudi Arabia's purchase of a major stake in Spanish telecommunications company Telefonica, in the first sign of a major counter against the Gulf kingdom's global ambitions.
On Tuesday, the state-run Saudi Telecom announced that it had purchased a 9.9 percent stake in Spain's Telefonica worth €2.1 billion ($2.25 billion). The move, which would make the Saudi Telecom the largest shareholder in the Spanish company, reportedly caught Spanish officials off guard.
Speaking to reporters in the Italian capital Rome yesterday, Spain's acting labour minister and second deputy prime minister, Yolanda Diaz, stated that "we cannot allow the operation to continue", primarily because "Telefonica manages the most important thing in our lives – data."
OPINION: How the Saudis became a top shareholder in Telefonica, Spain's telecoms giant
As she is not directly in control of Spain's economic affairs, Diaz revealed that she sent her demands to Economy Minister Nadia Calvino, who clarified on Wednesday that Spain was scrutinising the purchase and vowed to apply "all necessary measures" to defend Spain's interests.
There has been some criticism, however, of Madrid's countermeasures against Riyadh's move, which comes amid other huge investments into industries throughout the world and in Western nations, such as telecommunications and sports.
An effort to block the Saudi purchase of Telefonica could harm wider Spanish interests, the critics reportedly say, including the Spanish company Renfe's operation of the lucrative Makkah–Madinah high-speed train line, and the state-owned Spanish company Navantia's memorandum of understanding with Saudi Arabia last year to build combat ships worth over $1 billion.