A seasoned journalist, communications professional, and former religious blogger, Ruth Nasrullah saw the trajectory of her life change a bit when she decided to stand up for immigrants.
Specifically, her call to activism, coupled with a renewed focus on volunteerism, materialized when US President Donald Trump implemented his policy of separating immigrant children from their families at the United States' southern border.
"I've always volunteered, but I was never a get-in-the-street-and-protest kind of person," Nasrullah told AboutIslam.
"The only good thing about Trump being in the Oval Office is the response from people in terms of the backlash against him. There are just so many things to speak out against."
For Nasrullah – who lives in the Houston, Texas, area and has been involved with the Council on American-Islamic Relations and the American Civil Liberties Union – it was Trump's enforcement of the family separation policy at the border which spurred her to boots-on-the-ground action, including participating in a large protest in Brownsville, Texas, a border town. 
She said her Islamic faith compels her, as well, and
referenced a hadith of the Prophet Muhammad (peace be upon him), which says, "Whoever
amongst you sees an evil, he must change it with his hand; if he is unable to
do so, then with his tongue; and if he is unable to do so, then with his heart;
and that is the weakest form of faith."
For Nasrullah, that means doing nothing was never an option.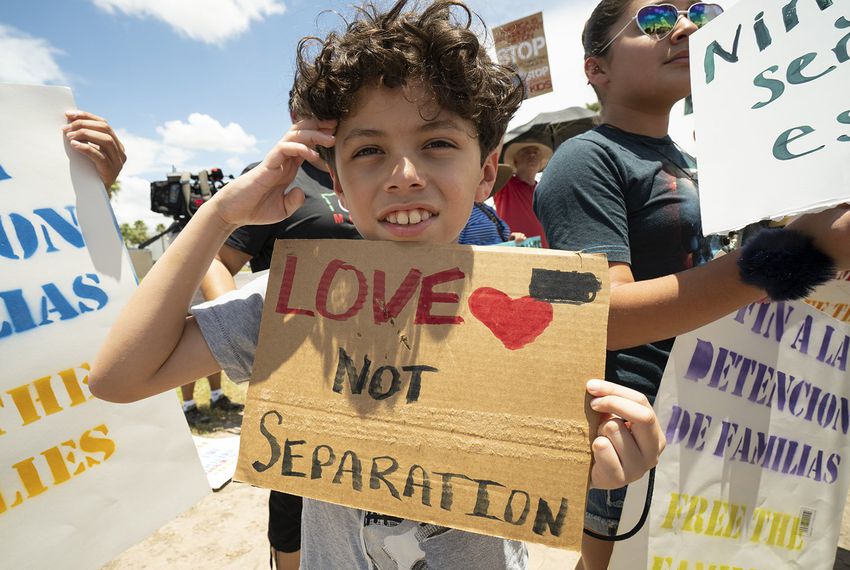 Silence is Consent
"Silence is consent, so I can't be quiet and Islam calls us
to speak out," she said. "Protesting makes me feel good because it is a protest
against something evil. The (US) Department of Homeland Security has said that
the family separation policy is deliberate to deter people from coming here.
"It's intentional cruelty, so it feels good for me to be out there with a sign, shouting and chanting because I can't look back (on what's happened) and say I did nothing."
But protests aren't her only work at the southern border.
Nasrullah and her husband, Mohammed Nasrullah, have recently become involved with a non-profit group called Team Brownsville, providing and distributing food, water, toiletries, school supplies, and other needed items to asylum seekers stranded between Mexico and the United States.
She and her husband first traveled down south in July of
2019 and she's been returning about once a month ever since. "I just want to
offer a friendly face and show people that this is America, too," she said.
Sergio Cordova is co-founder of Team Brownsville.
He said Nasrullah is one of a core group of about 10 people who regularly help out with his group's mission.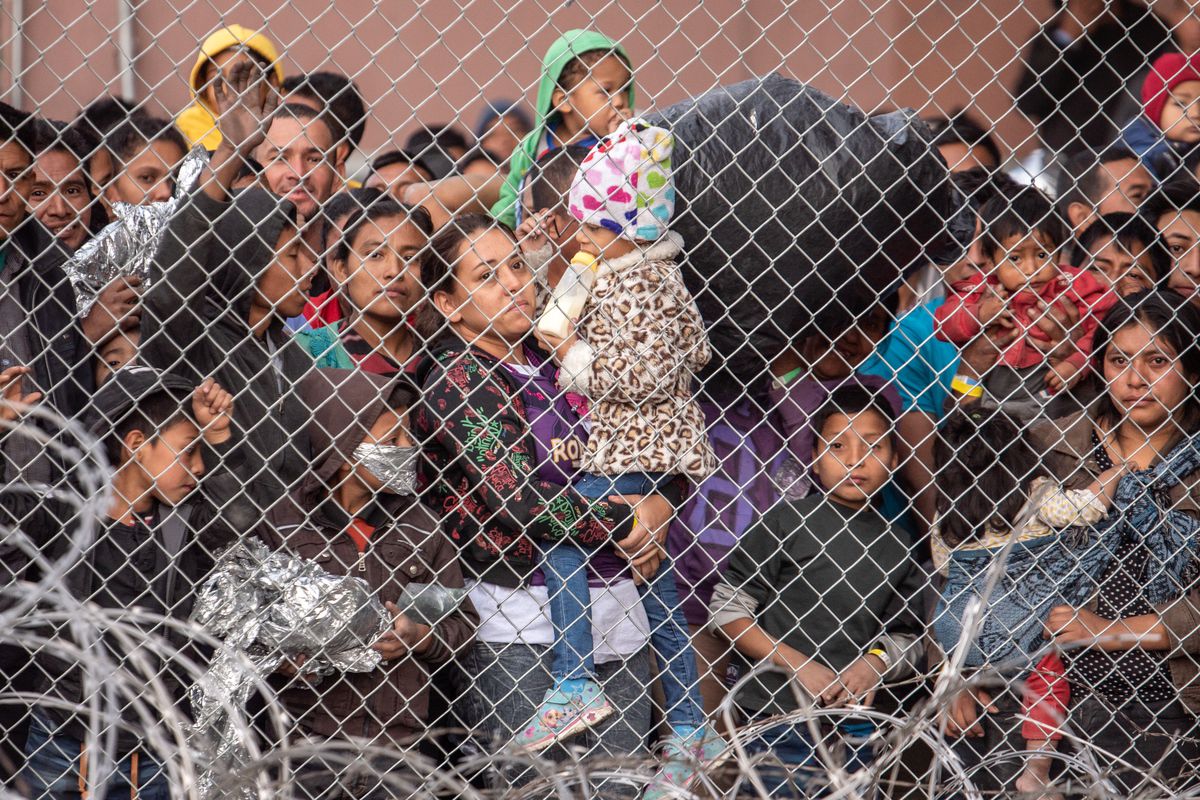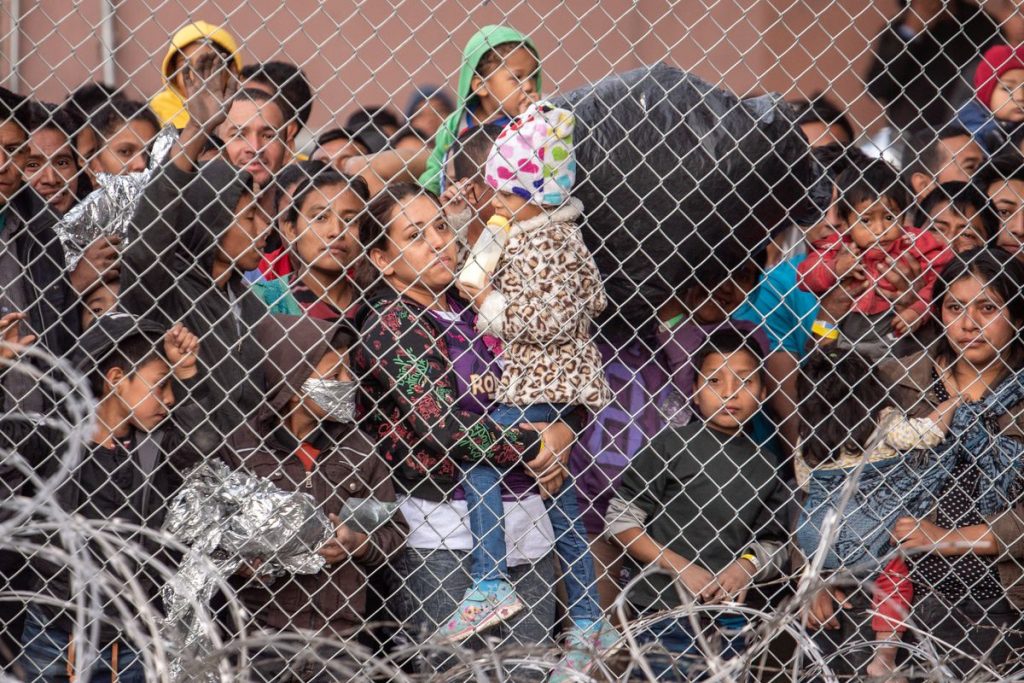 Donations Too
"She comes down with her car packed full of donations," he
said. "She comes straight to the bus station where asylum seekers are dropped
off with nothing but the clothes on their backs, and she provides them with
clothes and anything they need."
He said she has also helped to cook food and teach Sunday
school sessions to immigrant children.
However, Cordova said he is most impressed not only with how
Nasrullah is able to inspire and mobilize others in her network to donate to
the causes she supports but also with how she interacts with those she's
helping.
"She's very loving in how she talks to people, hugs them," he said. "She just receives them with open arms and you can see the love and care in her, and it's just beautiful."
Rosie Flannigan is an activist who first met Nasrullah soon after Trump became president. Nasrullah had founded a Houston-area chapter of Indivisible, a nationwide, non-profit organization that is opposed to the Trump agenda, and Flannigan joined the effort.
Flannigan, who works in Democratic politics, said Nasrullah
was the driving force in organizing people to unite against Trump.
"Ruth has an incredible passion for justice and for people,"
she said. 
Leading Activist
In fact, Flannigan said when she heard of Nasrullah's work
at the border, it only solidified for her Nasrullah's commitment to her cause.
"Most of us just give support financially, but to actually
go there and work there with the people is just incredible," Flannigan said.
"When she sees something that she wants to work with, she's all in."
Even though Nasrullah's indivisible chapter eventually
merged with other local groups, Flannigan said her leadership continued to pay
dividends for those who were part of the group, leading them to stay active in
the resistance against Trump.
"I was never an activist before (Indivisible)," Flannigan
said. "What she did, getting us started together, that was key. Now everyone
who was in that room has continued to be an activist."
For Nasrullah, the work will continue at least until Trump
is out of office. She is actively involved with the Houston Women March on,
handling the group's communications ahead of its Jan. 25 protest event. She
said this is part of her duty as a citizen. 
"As an American, we have freedom of assembly and freedom of speech. I'm going to take advantage of that."
Read Original Report Here By About Islam