A British Pakistan cricketer made history this week as the first Muslim of Asian origin to lead the English national team.
Moeen Ali, of Kashmiri origin, led the England team in a T20 match against the Australian team on Tuesday.
"It's an absolute honor to captain your country," he said about his feelings leading World-cup winning team, Times Now News reported.
"The responsibility is really good to have. Don't think I'll be as good as Morgan, but a captain like Morgan always generates other leaders in the side too."
???? Read Also: England Muslim Cricketers Shun World Cup Champagne Celebrations
Ali replaced the injured captain Eoin Morgan and rested vice-captain Jos Butler.
The achievement was celebrated on social media by English fans.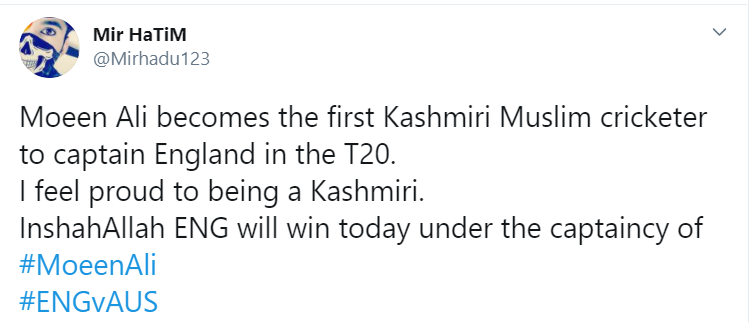 England's men emerged Cricket World Cup winners for the first time in July 2019.
Ali is an English international cricketer who joined England national team in 2017. He has represented England in all formats of the game.
He won Warwickshire's NBC Denis Compton Award in both 2004 and 2005 and Worcestershire's NBC Denis Compton Award in 2009.
Read Original Report Here By About Islam