Londoners of all backgrounds, faiths, and ages came together on Monday for the first ever interfaith iftar in the Tower of London's 900 year history.
Organized by the Naz Legacy Foundation, the iftar was attended by Mayor of London Sadiq Khan as well as religious leaders from different backgrounds, including Chief Rabbi Ephraim Mirvis and Cardinal Vincent Nichols.
"I was delighted to break my fast this evening at the first ever interfaith iftar at the Tower of London," said Khan, The New Arab reported.
"It was inspiring to see young people from different faiths united in this incredible setting", he added.
📚 Read Also: 15 Hadiths About Ramadan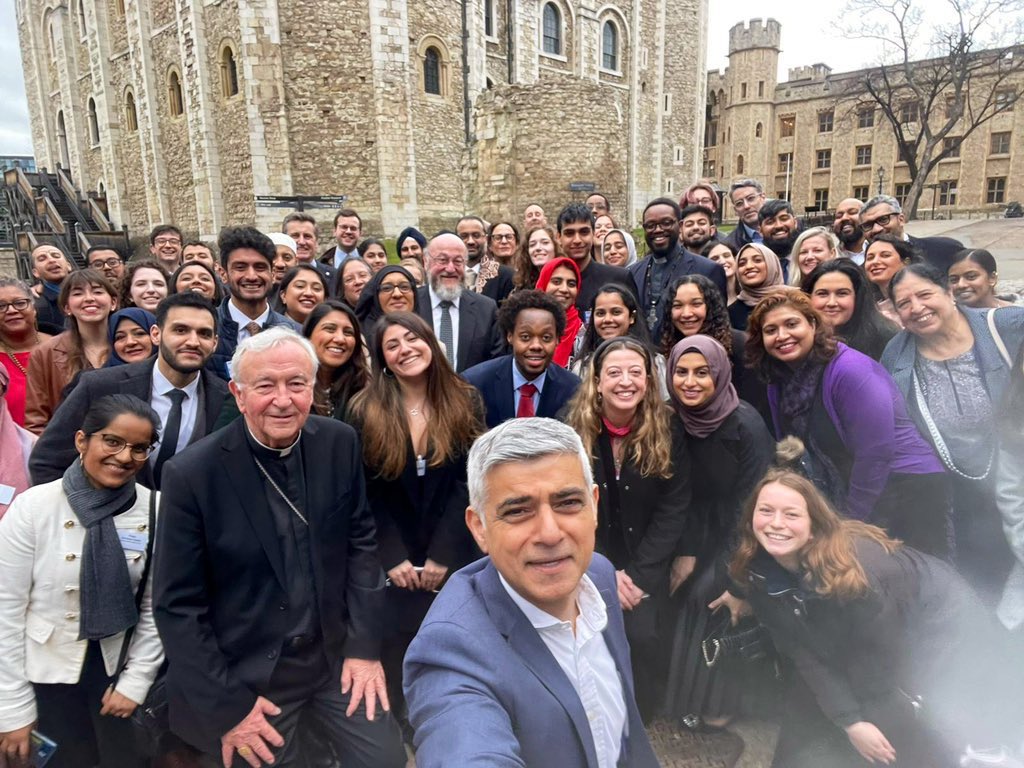 The special iftar gathering follows two years of pandemic restrictions, which muted Ramadan joy by forcing people to celebrate the breaking of their fast meals at home.
Harris Bokhari, the founder of Naz Legacy Foundation, reflected upon the frightening history of the Tower of London and said the interfaith iftar is a reset of what the monument represents to London.
"The Tower of London, once feared by religious minorities as a place of imprisonment and torture, should host the first major in-person interfaith iftar since the pandemic," he wrote.
"The iftar, the first held in the Tower's more than 900-year history and during the Platinum Jubilee, will highlight some of the Queen's greatest values of public service, faith in God and the protection of minority communities."
📚 Read Also: Fasting In Secret; Advice For New Muslims
Sharing Joy
Many attendants shared their joy for joining the special Ramadan gathering.
A truly special evening. People of all faiths, ages and backgrounds came together at the @TowerOfLondon yesterday to break fast at our #InterfaithIftar. pic.twitter.com/Cv3pDI25Pj

— Mayor of London, Sadiq Khan (@MayorofLondon) April 5, 2022
Delighted to join you all for this vibrant occasion yesterday! Thanks to @NazLegacy for organising the event and to all who shared in the evening with such joy. https://t.co/oVMM4IoQhS

— Cardinal Nichols (@CardinalNichols) April 5, 2022
An honour tonight to join dear friends Imam Mahmoud, @chiefrabbi, @SadiqKhan, @CardinalNichols, Aliur Rahman
& @marievanderzyl at a historic Iftar at @TowerOfLondon.

The holy month of #Ramadan is a time to come together, break bread & celebrate all that we have in common pic.twitter.com/Hxcu3Pz52q

— Jas Athwal (@Jas_Athwal) April 4, 2022
Social and interfaith gatherings for iftar meals have become a basic part of the holy month of Ramadan during which people come together.
Read Original Report Here By About Islam