Ramadan is a special time for Muslims, being the most sacred month of the year.
As Ramadan starts, Muslims usually gather with family and friends for iftar and suhoor meals, as well as taraweeh prayers.
After the loss and destruction caused by the February 6 earthquake in Turkey and Syria, this year's Ramadan will be difficult for everyone in the region.
📚 Read Also:  How My Faith Helped Me after the Loss of Loved Ones in Earthquake
"I'm very concerned for Ramadan this year," Fatma, not her real name, told Relief Web.
"We live outside an we don't know where we will prepare food for Iftar. We need a proper cooking set up, we have lost our hope for Ramadan – now we don't know what will happen."
Turkey and Syria have been ravaged by a series of recent earthquakes, as over 57,000 people have died.
Fatma lives in a tent in a small village in the province of Adıyaman with her husband and three children aged four, seven, and nine.
"We need proper shelter because my son is at risk. I'm afraid about how my son is going to be affected. The most important thing for us is to have a safe place to stay and good hygiene."
📚 Read Also: Ramadan 1444 Special Page: Spirituality, Tips, Fatwas and More
Zeynep, 41, also lives in a tent in the same village with her husband and four children after their house was destroyed in the earthquake.
"Last year during Ramadan we were praying as a community together. We were living happily with our children. Now, everybody has lost someone from their family or relatives. We have lost our happy memories. Nothing will be the same this year," Zeynep, not her real name, said.
"We cannot clean [our tents]. The water that we can access is not suitable for drinking. We have a toilet down the road that we share with other people, we need food. We need a place to pray. There is no good hygiene here."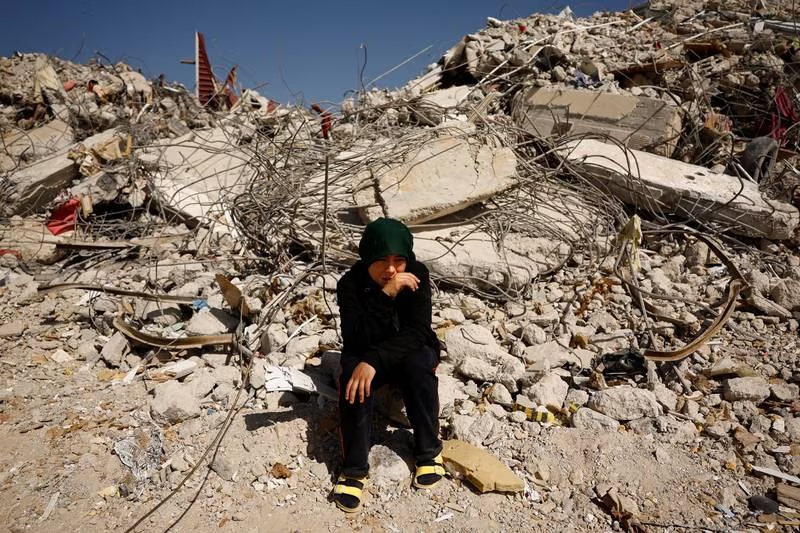 Difficult Time
Sasha Ekanayake, Country Director for Save the Children in Türkiye, urged the international community to step in and help give families and children a sense of Ramadan.
"Ramadan is going to be extremely different for many families in Southern Turkey this year after the devastating earthquakes and severe flooding. Normally a time of religious observance, charity, and family reunions – now a struggle to find stability," said Ekanayake.
"It is a month of fasting, sharing, and caring for the less fortunate and communal gathering, but the children affected by these earthquakes and their families are still faced with many challenges, so this will be a lonely Ramadan for many.
"The international community must step up its efforts to give back to these children and families a sense of normalcy, safety, and community, and to protect their futures."
📚 Read Also:  Ramadan 101… Your Guide for a Fruitful Ramadan
Despite difficulties, many people are trying to stay strong after losing everything and observe the Ramadan fasting.
"For good or for bad, we'll keep on living. We'll fast even with just bread and water," Eylül, who lives in a tent, said.
* Names have been changed in this article.
Read Original Report Here By About Islam