Noor Inayat Khan, a British Muslim woman who served British military during WWII, has become the first woman of South Asian descent to receive a heritage blue plaque in London.
English Heritage, a UK-based charity, called her "Britain's first Muslim war heroine in Europe," and unveiled the blue plaque at her family home in Bloomsbury, London in a live-streamed online event.
???? Read Also: Petition Wants Muslim Woman on UK Bank Note
"When Noor Inayat Khan left this house on her last mission, she would never have dreamed that one day she would become a symbol of bravery. She was an unlikely spy," her biographer Shrabani Basu said in a statement ahead of the ceremony, Reuters reported.
"As a Sufi she believed in non-violence and religious harmony. Yet when her adopted country needed her, she unhesitatingly gave her life in the fight against Fascism."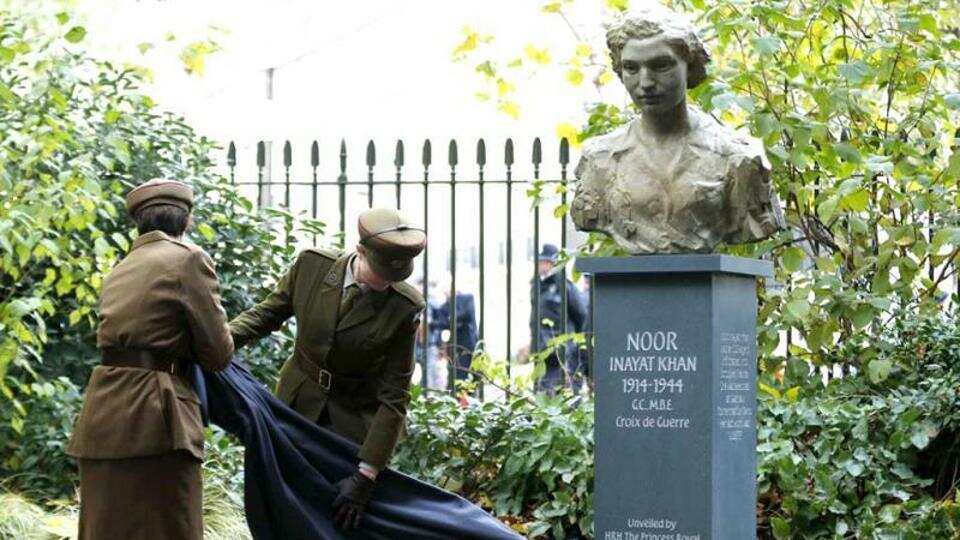 True Heroine
Serving as a secret agent, Khan was born in Moscow to an Indian father and an American mother.
When France fell to the Nazis in 1940, she fled to the UK and joined the Women's Auxiliary Air Force. In 1942, she was sent into Nazi-occupied France working as a spy for the Special Operations Executive (SOE).
In 1943, she was sent to Pforzheim prison in Germany where she was locked up in solitary confinement. Despite being tortured repeatedly, the young Muslim woman refused to reveal any information to her captors.
In 1944 she and three other SOE agents were moved to the Dachau concentration camp where they were killed.
In recognition of her services to her nation, Khan, who died at the age of 30, was awarded the George Cross, the second highest award of the honor system in the United Kingdom.
Following a long campaign in 2012 by Basu, a statue of Khan was put up in London.
Read Original Report Here By About Islam