Dubbed the "Ramadan Kid," Zaavier Khan, a 12-year-old British Muslim boy, has launched another initiative to raise money for the children of Turkey and Syria earthquakes during the holy fasting month of Ramadan.
This initiative is the third for Khan who started his charity efforts when he was only 10.
"This is the third year for me running this campaign with the kids," Khan's mother, Tahreem Noor, who is also head of operations and communications at Supporting Humanity, told Arab News.
📚 Read Also:  Muslim Cyclists Raise £22,000 for Bangladesh Flood Relief Effort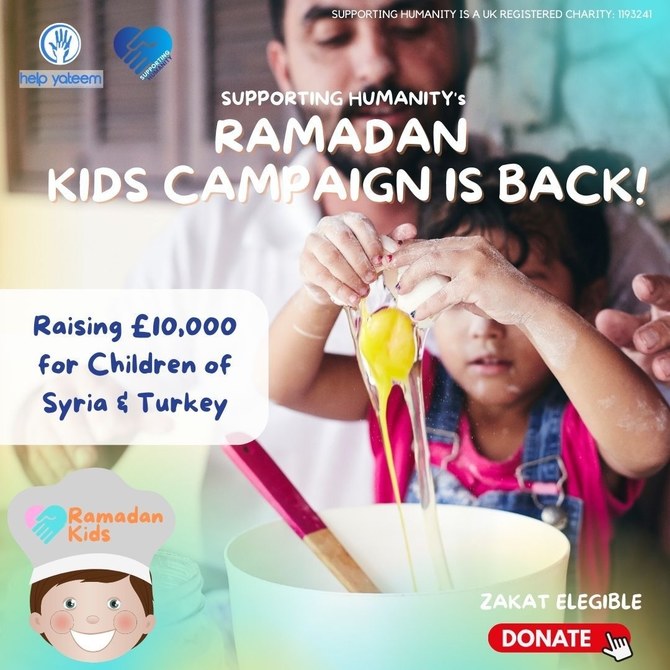 "The Ramadan Kid campaign with a veritable charity, feels like a non-negotiable part of our lives now, to do this annually," Noor said.
"Both the Ramadan kids and the children of Turkey and Syria will relish the opportunity to gain your support.
"The Ramadan kids want to show the world what a big difference a small group of children with the passion for charity and being good humans, can make," she added.
The money raised this year will support local mental health and bereavement charity, Supporting Humanity, and team up with UK-based Help Yateem — a non-profit international organization that supports orphans.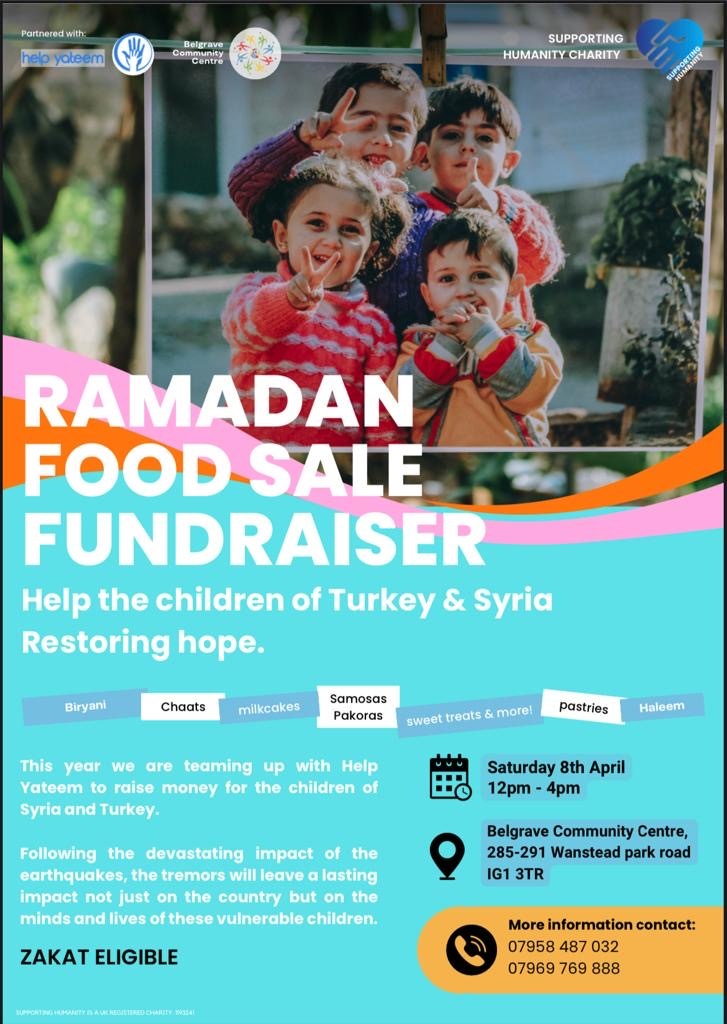 Helping Syria, Turkey Children
The fundraising will be via a Just Giving page and a one-day food sale is being organized for which kids and adults are sourcing sponsors.
"Following the devastating impact of the earthquakes, the tremors will leave a lasting impact not just on the country but on the minds and lives of these vulnerable children," Sumaiya Khoda, trustee at Supporting Humanity, said.
"These young lives aren't just physically and financially impacted but will have emotional impacts of trauma for years.
"Imagine losing your whole family, your mother, father, siblings and watch them go in front of you whilst you remain helpless and trapped yourself."
📚 Read Also: Muslim Charities to Double Donations This Ramadan
Khan is not the only young Muslim who has been making efforts to support the needy.
Last year, Priya Hoq, a 6-year-old Muslim primary school girl raised £550 for flood relief efforts in Bangladesh by designing and selling T-shirts in her school.
13 young members of the Muslim community in Derry, North Ireland, also led a similar initiative, successfully raising about £800 to help a local food bank during Ramadan.
Read Original Report Here By About Islam