Gearing up for Ramadan , Ukraine Muslims say the preparations of the fasting month has been difficult after the Russian invasion.
Hoping to help the displaced families during the holy month, Niyara Nimatova, a Crimean Tatar and head of the Muslim League of Ukraine, is using the charitable season to support those in need.
"We have to readjust everything," Nimatova told Aljazeera.
"A lot of Muslims went abroad and those who are still in Ukraine need support," Nimatova, who herself has been displaced to Chernivtsi.
📚 Read Also: Ramadan 1443 Special Page: Spirituality, Tips, Fatwas and More
Russia invaded Ukraine five weeks ago, forced more than 10 million people to flee their homes.
While many Muslim families fled the borders, many have took shelter in the Islamic center in Chernivtsi.
Though bombs falling on the country and curfew in place are expected to restrict movements in the evening for family iftars, Muslims are determined to make the most of the festive period.
"We have to be ready to do our best to get God's forgiveness, to pray for our families, our souls, our country, Ukraine," said Nimatova, whose husband, Muhammet Mamutov, is an imam.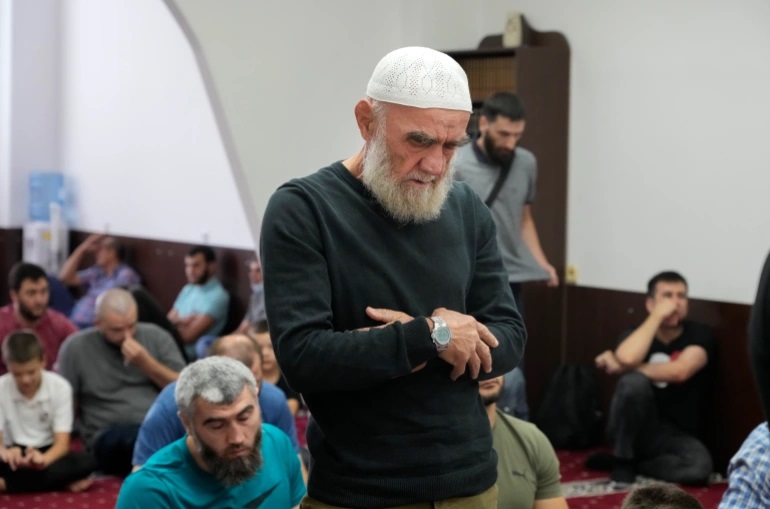 Sharing & Caring
Isa Celebi, a Turkish curtain seller who has lived in Ukraine since 2010, said this year's Ramadan will find many away from their homes, with some "even living in their cars".
"We always keep our house open to people during Ramadan, or war. We will share our bread," he said, adding that stocks of some foods are low while prices have risen.
"The war affected us badly and we are struggling to survive – my business has entirely stopped. But I believe we will see an end, maybe in one year, maybe two, but the good days will be back. That's why I won't leave this country."
Ramadan is the 9th month of the Hijri Islamic calendar. It commemorates the first revelation of the Qur'an to Prophet Muhammad.
From dawn until sunset, Muslims refrain from food, drinking liquids, smoking, and engaging in sexual relations).
The Holy month of Ramadan is one of the most significant periods of the Islamic calendar – it is an opportunity to reap the blessings and rewards that this auspicious month brings to all.
Read Original Report Here By About Islam