Saleha Jabeen, US military's first India-born female Muslim chaplain, has graduated from Air Force Basic Chaplain Course, vowing to take her duty as a spiritual mentor very seriously.
The historic graduation ceremony was held on February 5, a US Air Force official statement said on Wednesday.
"I did not have to compromise on any of my religious beliefs or convictions," Jabeen said.
"I am surrounded with people who respect me and are willing to receive what I bring to the table as a woman, a faith leader, and an immigrant."
???? Read Also: Hijab and Inferiority Complex: Setting Myself Free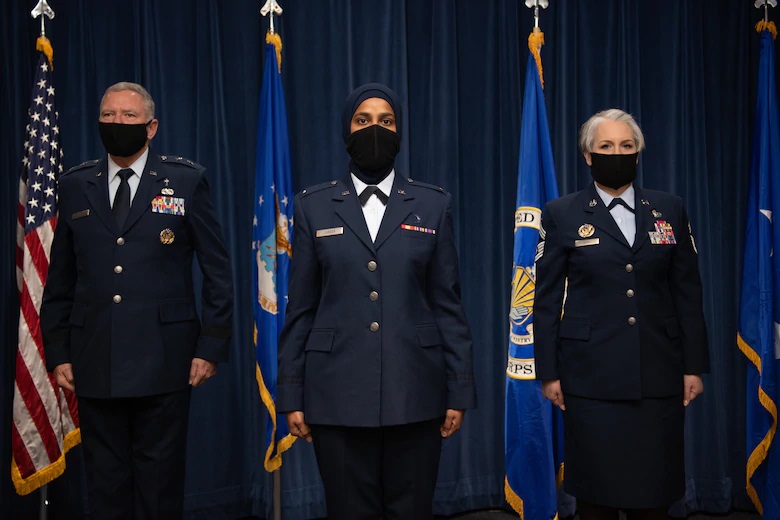 Jabeen said she was grateful for the opportunity and aware of the responsibility she will have to fulfill in her new position.  
"I get to provide spiritual care to all service members, Guardians and families and advise the commanders on religious and moral matters regardless of my faith, ethnicity or gender. Like our boss says, it has never been a better time to serve as a chaplain in the U.S. Air Force Chaplain Corps," she said.
Jabeen was commissioned in December as a Second Lieutenant at the Catholic Theological Union in Chicago, becoming the first female Muslim chaplain in the Department of the Defense.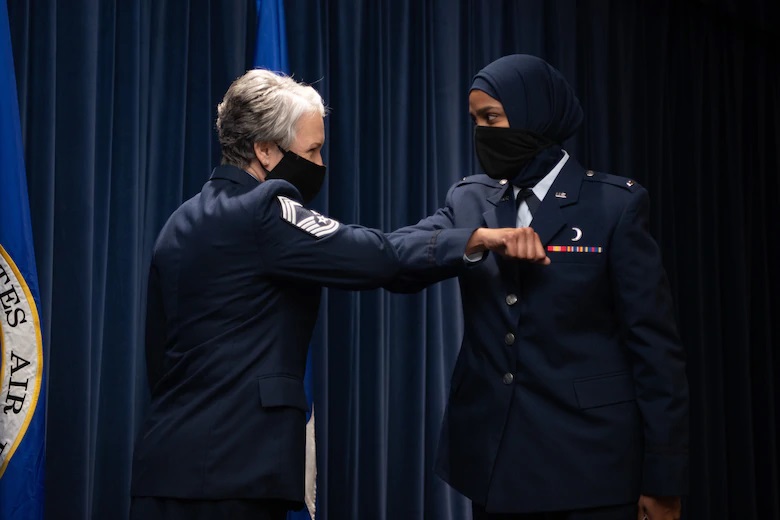 Big Dreams
Originally from India, Jabeen came to the US 14 years ago as an international student. She has high hopes.
"We all have a purpose that is specifically meant for us to fulfill," Jabeen said.
"We must listen to our heart and follow our conviction. It is important to have people in our lives who model that for us. Choose that kind of mentorship and choose good companionship. I just want people to remember that God, or higher power or the values that people uphold, remind us that we all are created with a plan: to become the best versions of ourselves."
Though chaplaincy has roots in the Christian tradition, Muslims in America have embraced the model as a way to provide faith-based guidance in institutional contexts, particularly in the military, on campuses, in hospitals, and in correctional facilities.
Muslim chaplains often serve both Muslims and non-Muslims, offering spiritual support and guidance, and in recent years, chaplains have acted as intra-institutional leaders who work towards greater interfaith understanding and community engagement.
Today, Muslim chaplaincy in the United States has moved away from da'wah towards a focus on support and pastoral care, according to the Association of Muslim Chaplains, a professional organization begun in 2011.
The Association of Muslim Chaplains, along with Boston University School of Medicine, April released a survey of Muslim chaplains in America.
It found that challenges included the need for more "strong Muslim institutions" to conduct the training and provide financial support, personal support, gender expectations, and the social climate.
Read Original Report Here By About Islam