Muslims around the world are mentally preparing to observe
Ramadan in their homes this year, as stay-at-home orders and mosque closures
have created a new normal for our global community.
American Muslims are a unique community by their ability to
create micro-communities within the paradigm structure of the United States of
America.
???? Read Also: 10+ Fatwas About Ramadan and Fasting
This cultural phenomenon creates an obvious need for community and religious socialization during the month of Ramadan.
Although American Muslims recognize this need, they are forging forward with plans to maintain and develop digital communities during this sacred month. 
Masjids across the country are rapidly preparing programs,
communal prayer services, and activities virtually for the benefit of the
community.
One of the positive aspects of creating a digital community
is the ability to improve access to programs, scholars, and communities that
may have otherwise been geographically inaccessible by individuals. 
During the month of Ramadan, scholars are typically
dedicated to their home Masjid and community members would have to physically
be able to attend their locations in order to benefit from their services.
Technology has opened up a window for Muslims all around the world to access American scholars and participate in exclusive community programs.
"I have a full schedule of classes, FaceTime iftar chats
with friends, and podcasts to keep me engaged during the month of Ramadan. I
feel excited to connect to my virtual community," Talib Ali told AboutIslam.net. 
In anticipation of this momentous Ramadan, we have prepared
a list of programs to share with the community.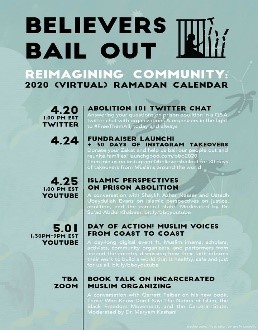 Believers Bail Out
Believers Bail Out is a community-led effort to bail out Muslims in pretrial incarceration and ICE custody. Alongside providing bail and support for individuals released on bond starting in Chicago, home to the largest single-site jail in the United States, Believers Bail Out hosts fundraising iftars and teach-ins across the country to support efforts to abolish money bail and to raise awareness within Muslim communities on the injustices of the bail bond system, immigration bonds, and the broader prison-industrial complex of which they form part.
Yaqeen Institute
This year, Yaqeen Institute is bringing the community inspiring, educational, and faith-building content to fill your days and help make this a Ramadan to remember. Participants can sign up to have a daily lineup of all content delivered straight to your inbox.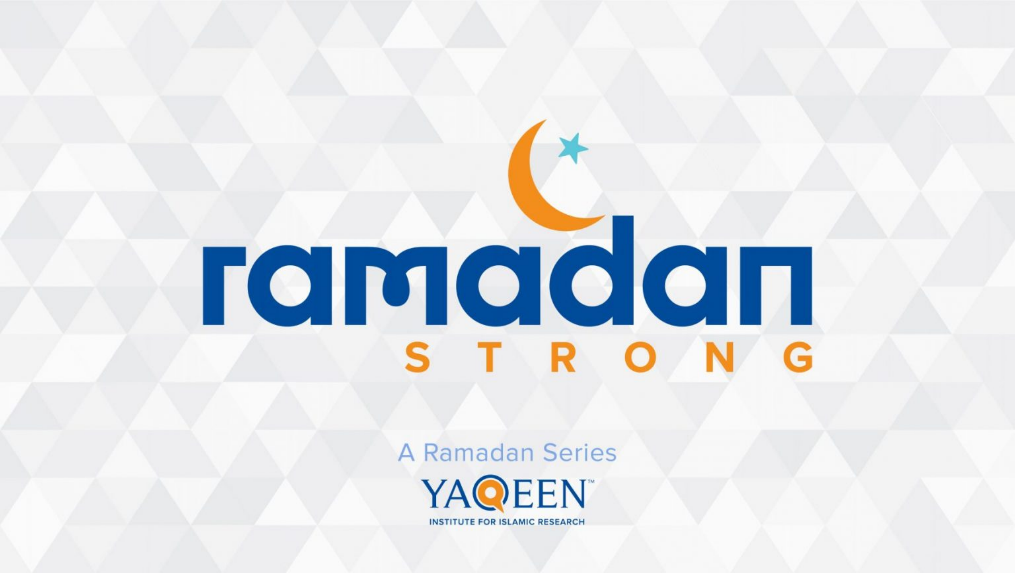 Visionaire Ramadan
Visionaire Ramadan is a program crafted by Muhammad Alshareef and includes online retreat sessions, connection to a global family to improve participants' community life, and a complete visionaire formula on how to get inspired and craft duaas.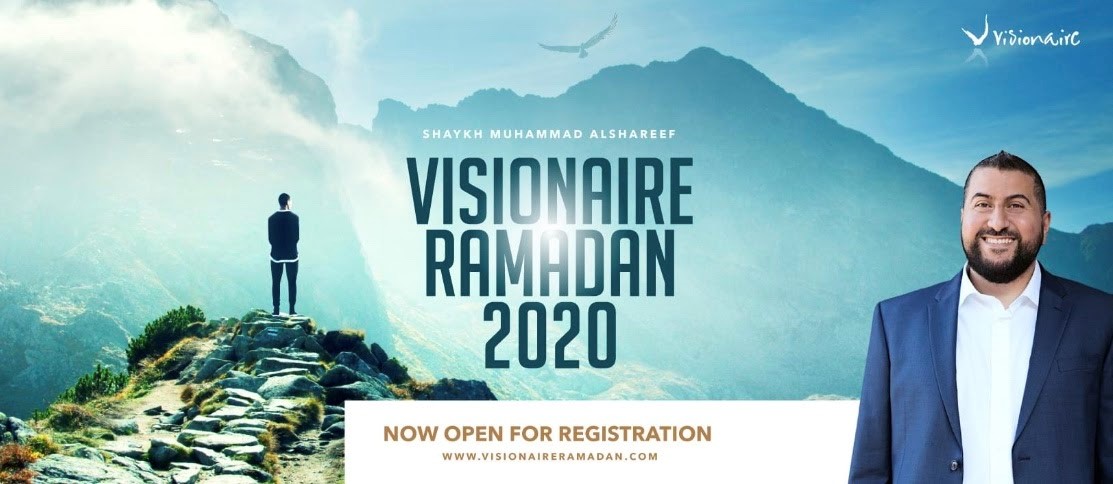 Fayda Books 
Fayda Books is happy to bring to the English speaking world, an in-depth look at the Qur'an through the Tafsir of one of Islam's greatest scholars. Three young scholars will be hosting the daily lectures, Imam Fakhruddin Owaisi al-Madani, Imam Talut Dawood & Ustadh Zakariya Wright are scholars with amazing insight into the Tafsir of the noble Shaykh. They have edited and contributed to translated volumes of the Tafsir. Viewers will have an opportunity to follow the live videos and podcasts everyday during the month of Ramadan 2020 at 6 PM EST.
In anticipation of this upcoming Ramadan, American Muslims
are committed to holding space for one another and staying unified during this
time. Although, the challenge of mosque closures are felt around the world, the
opportunity for access and connection to our global Muslim community is
incredibly special. We must take this time to appreciate the blessing of a
renewed Ramadan filled with spiritual advancement, digital communities, and
global access to sacred knowledge. 
Read Original Report Here By About Islam