A few weeks to the November presidential elections, American Muslims look determined to engage more in participating in politics and creating their own future.
From George W. Bush, Barack Obama and Donald Trump, Muslim participation in politics has grown significantly over the past two decades.
"For a long time, Muslims have felt a lot of bigotry and racism, and just feeling like our contributions in society weren't looked at or held like other communities," Adam Abusalah, 19, told Los Angeles Times.
???? Read Also: US Muslims Care More about Civil Rights than Foreign Policy: Survey
Abusalah sat with a group of Muslim friends to discuss how to make their presence felt in Nov. 3 elections and to hold politicians' feet to the fire on issues like immigration, racial justice and foreign policy.
Seeing the future in a different light, Abudalah and young Muslims like him are putting traditional career aspirations on hold in favor of getting politically active.
"Trump's election, that was just the icing on the cake," he told the gathering.
"Muslims said, we're not going to only be doctors and engineers, but journalists and policymakers."
???? Read Also: What Goes First for American Muslims?
Four years ago, Michigan overall recorded a 19-point increase in Muslim voter turnout between the 2014 and 2018 midterm elections, according to data from Emgage, a national get-out-the-vote group that focuses on Muslims.
Although Muslims make up only 1% of the nation's population, experts say that their votes can play a role in close elections.
"American Muslims are definitely at a cross point, a major juncture of where they stand in the US," said Karam Dana, an associate professor of Middle East politics at the University of Washington, Bothell.
"Muslim Americans are playing the most significant role they have played ever, in 2020."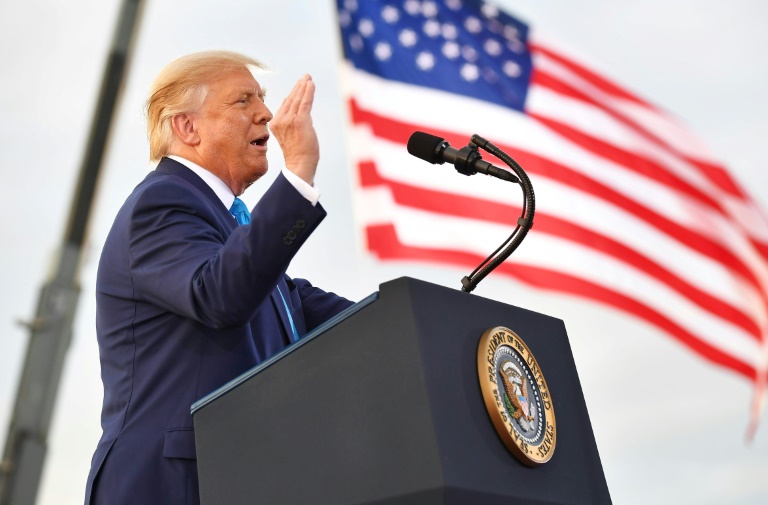 The Trump Effect
Community leaders attribute the uptick in civic engagement in part to Trump's election and his anti-Muslim rhetoric and restrictive immigration policies.
"There have been more Muslims that have run for public office going back to the second year of the [George W.] Bush term, and it has steadily increased," said Dawud Walid, executive director of CAIR's Michigan office.
"It's a natural maturation of the Muslim community, like other immigrant groups in previous decades."
After 9/11 attacks, many Muslims who had previously been apolitical were "forced out of that box" because of "the rise of racism and xenophobia, which Muslims have faced from not simply individuals but as it relates to government policy," he added.
Walid also pointed to what he called a "Trump effect" that he said has pushed the Muslim community farther to the left than it was when President Obama first ran for office.
About 76% of Muslims who cast ballots in the 2018 midterm election voted for a Democrat, while only 13% voted for a Republican, according to a 2019 study by the Institute for Social Policy and Understanding
"People don't want to sit on the sidelines," said state Rep. Abdullah Hammoud, a Dearborn native, who attributes his victory three years ago to the greater turnout of Arab American and Muslim voters.  
"As we mature in American life, you see that Muslim Americans are part of the fabric and at every level of decision-making."
Nevertheless, Kassem Allie, executive administrator for the Islamic Center of America, said that presidential candidates now recognize the influence of Muslim voters.
"We are not a community that they can ignore like in the past, because we have gained so much in terms of stature in different sectors of the political landscape," said Allie.
"This time around we will be effective."
Read Original Report Here By About Islam