Planning to go for hajj this year, Layla Begum Ali, a NHS business planning manager and coach, had embarked on learning about the rituals since Ramadan.
"I was listening to religious scholars or just Googling YouTube videos about Hajj rituals every day, preparing myself for Hajj," Ali told Arab News.
Backing this up, Ali started sharing hajj tips on Twitter to inspire would-be pilgrims and allay anxiety.
"I started buying my Hajj outfits, booked my (meningitis) vaccination, and followed the guidance that was issued by Saudi Arabia. And that's when my Hajj tweets started becoming popular."
📚 Read Also:  The Spirituality of Hajj: An Introduction
"I didn't realize just how much I didn't know. I realized then that I needed to take responsibility and learn about the different types of Hajj, the rules, and the history," Ali said.
She added, "I read about how the Prophet Muhammad performed his Hajj and the more I learned, the more I tweeted." 
"Very quickly people were tagging me, commenting on my tweets, or complimenting me on my knowledge. That's how it started — I was just sharing what I was learning as I went along," Ali explains. 
Hajj consists of several ceremonies which symbolizes the essential concepts of the Islamic faith. They also commemorate the trials of Prophet Abraham and his family.
Every able-bodied adult Muslim who can financially afford the trip must perform hajj at least once in a lifetime.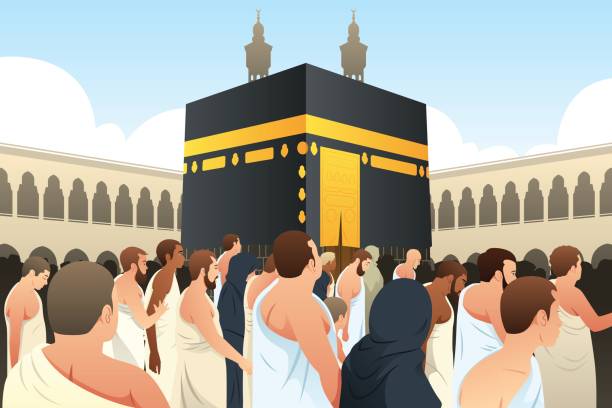 More Efforts
Despite all the planning and preparations, Ali will not perform hajj this year. After being selected from applicants to a new draw system that British pilgrims are using for the first time, the duration and the dates of the package offered did not suit her commitments. 
"I haven't stopped thinking about Hajj, it's still on my mind. I feel like I've just started my journey with the intention to go, and learning about it all."
She added, "I feel like I will be going to Hajj next year and will be applying next year. I want to go to Hajj and thank God for the countless beautiful things that he has given me."
Some British Muslims have complained they might risk losing thousands of pounds due to the Saudi government's sudden plan of enforcing online booking.
The problem occurred after Saudi government told pilgrims to use a website to register their interest, to be subsequently followed by a draw to choose who would go to Hajj.
Read Original Report Here By About Islam