A British Muslim woman has been recognized with a British Empire Medal in the New Year Honors list, Evening Express reported.
She was honored by her remarkable vision of creating "safe spaces" for fellow Muslim women to join sports
"The environment is really important," Yashmin Harun, who set up the Muslimah Sports Association in 2014, told the PA news agency.
"With the hall space, we want to make sure there is no gallery and no access for men to come in during the time that we hire the hall so that the caretakers and the school premises know that at that time no men are allowed to access the hall because the ladies take off their hijabs and play.
"It's open to all women, it's not just for Muslim women, but
we make sure that it's a female-only environment – we hire female coaches."
Launched five years ago, the Muslimah Sports Association (MSA) has been working to empower young sportive Muslim women, as well as overcome cultural barriers and funding problems.
Harun estimates that around 200 women attend every week
across the sports, in a major shift from before.
"We used the local mosque's sports hall but we just weren't
getting the women in – they didn't think football was for them, they thought it
was a men's game," she recalled.
"But once we got the qualified females that we wanted from
the BAME community, and they could see that women like them were coaches,
that's when the numbers started to increase.
"Numbers were growing each week, from three to five to 25 to 30 each week. It was about persuading the community and getting people to take the time out, that they could have that time for themselves and not just for the family or for work."
Muslims Honored
Harun is not the only Muslim to be included in the New Year Honors
this year.
The following list gives insight into those who have made it to the honor list this year as compiled by the Muslim Council of Britain.
Officers of the Order of the British Empire (OBE)
Ali AKBOR Chief Executive Officer, Unity Housing
Association. For services to the community in Leeds
Professor Abdel Ghayoum BABIKER Professor of
Epidemiology and Medical Statistics, University College London. For services to
Medical Research
Shabir BEG Chair, Scottish Ahlul Bayt Society. For services to Interfaith Relations in Glasgow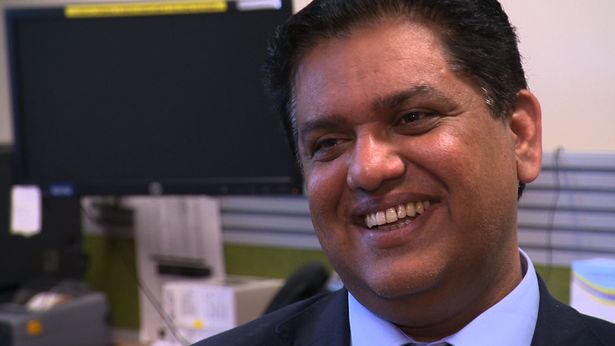 Dr Zahid Mehmood CHAUHAN For services to Homeless
People
Sabah GILANI Chief Executive Officer, Better
Community Business Network. For services to Young People and to the Muslim
community
Professor Sophie GILLIAT-RAY for services to Education and to the Muslim community in the UK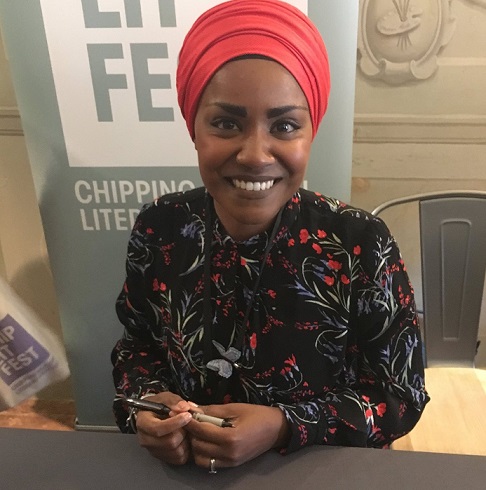 Members of the Order of the British Empire (MBE)
Mumtaz ALI Work Coach, Sparkhill Jobcentre Plus,
Department for Work and Pensions. For services to Disadvantaged Customers in
Birmingham
Mohamed Ashraf ALI Head of Projects, British Muslim
Heritage Centre. For services to Community Relations
Mohammad Saqib BHATTI Lately President, Greater
Birmingham Chamber of Commerce. For services to Diversity and Inclusion in
Business Communities
Aziza CHAUDRY Quality Manager, Adult Education
Wolverhampton. For services to Education
Mete COBAN Founder and Chief Executive, My Life My
Say. For services to Young People
Maksud Ahmed GANGAT Director of Education, Al
Risalah  Education Trust. For services to
the Muslim community and Interfaith in South London
Parveen HASSAN Inclusion and Community Engagement
Manager, Crown Prosecution Service. For services to Community Engagement,
Inclusion and Equality
Nadiya HUSSAIN For services to Broadcasting and the
Culinary Arts
Arif HUSSAIN For services to the Muslim community in
the UK and Abroad
Nadeem Hassan JAVAID For services to Community
Cohesion and Young People
Yusuf PATEL Community Engagement Coordinator,
Redbridge Borough Council. For services to Community Cohesion and Interfaith in
the London Borough of Redbridge
Mohammed Tariq RAFIQUE For services to the community
in Greater Manchester
Dr Adeela Ahmed SHAFI Reader in Education, University
of Gloucestershire. For services to Social Justice in Bristol
Medallists of the Order of the British Empire – British Empire Medal (BEM)
Ali ABDI For voluntary service to the BAME community
in Cardiff
Subnum HARIFF-KHAN For services to Public Libraries
Yashmin HARUN For services to Female BAME
Representation in Sport
Nadia Rehman KHAN Co-founder, The Delicate Mind. For
services to Mental Health and Integration in London and Birmingham
Afzal PRADHAN Volunteer Cricketer, ICC Cricket World Cup 2019. For services to Cricket
Abdool Hamid ROHOMON Police Constable, West Midlands
Police. For services to Policing
Ibrahim YOUSAF For services to the community in Oldham, Greater Manchester
Read Original Report Here By About Islam